Sweeten Up Your eCommerce Fashion Marketing
We love that you have a passion for fashion. Whether you're selling kitschy tees with whimsical sayings or limited edition couture pieces ready for the runway, our dedicated and enthusiastic CAKE team has what it takes to help you get your eCommerce fashion brand noticed.
We know exactly how to whip up the perfect media mix for boosted traffic and a strong social media presence. In addition, our team of retail apparel industry digital strategists can also assist with all elements of promoting your online brand such as Pay-Per-Click (PPC) advertising, Influencer and Email Marketing, Graphic Design, eCommerce Strategy, and so much more.

Our Fashion eCommerce Agency Knows Best
Apparel and fashion industry digital marketing isn't the same as promoting any other type of online store. Most customers are notoriously picky about the brands they adore and your advertising has to reflect your unique attributes effectively.
As a top fashion, accessory, and footwear marketing agency, we understand the process of making the customer journey a success, from start to finish. Not only can our Web & UX design team help ensure your eCommerce store on Shopify, WooCommerce, or Magento looks amazing, our team of fashion marketing experts has the knowledge to make sure all the technical details are handled, too.
Simply put, we love working with boutiques and other apparel clients and cannot wait to help you grow your eCommerce fashion brand!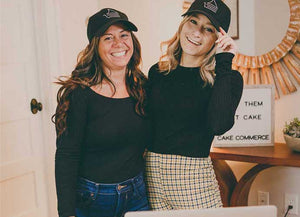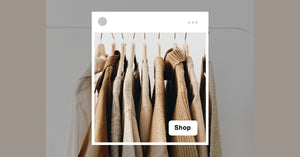 Apparel & Accessory Social Media Campaigns That Get Noticed
When it comes to promoting your online fashion brand, social media marketing is pretty much a requirement. But how do you get past a sea of likes and shares to outshine your competitors and improve conversions?
That's where our CAKE team comes in. Let us help you ignite your fashion social media campaigns to excite and engage your target market. We have a wealth of experience with assisting online brands and boutiques jumpstart sales by creating winning campaigns on Facebook, Instagram, Pinterest, Twitter, and other popular platforms. Furthermore, we can also assist with seasonal pushes and promos, such as Black Friday, holiday shopping season, influencer marketing, and much more.

SEO for Fashion eCommerce
Every website owner needs to be concerned with Search Engine Optimization (SEO). This is especially true when it comes to online brands, as it is super important for customers to be able to find you when they're searching the internet.
When it comes to SEO for fashion eCommerce, it is important to work with an agency that understands how to properly format product descriptions, title tags, and more to ensure you're getting the best results possible. We not only understand this, but we are absolute pros at helping you get your site ranked organically.
What else? From planning to writing, we can also assist in helping arrange guest blogging and other content marketing endeavors to get the word out about your amazing fashion brand.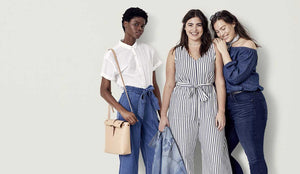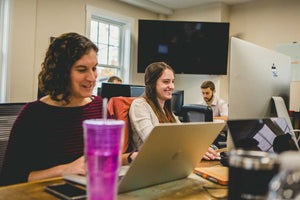 Customize Your Fashion Brand's eCommerce Website
Creating a visually stunning online store is crucial to increasing conversions and growing your brand. At CAKE, we understand the intricacies of boutique website design. We understand all of the technical aspects of customizing Shopify, WooCommerce, and other platforms to create an aesthetically pleasing design that showcases the beauty of your brand. That's why we offer top-notch digital solutions to ensure your web design aligns with your brand identity while keeping eCommerce UX strategy a top priority.
Have a special look or visual design in mind for your eCommerce shop? We can help with all the details of transforming your online store from boring to beautiful including customizing colors, navigation menus, product page layouts, wish lists, checkout pages, and so much more.

CAKE Will Help You Grow Your Apparel Brand
We're here to help you grow your fashion brand AND get the most out of your retail marketing efforts for your eCommerce website. Please contact the
top fashion eCommerce agency
today to discuss the future of your business.