eCommerce Shopify Website Designers
Transforming the look of your online store is a piece of cake thanks to our dedicated design eCommerce team. We're proud to be one of the top Shopify designers around and can assist with a wide range of branding, technical, and customization projects.
Whether you need a Shopify developer to change out a few elements or to create an entire custom aesthetic, we are here to help. Our knowledgeable and innovative team has helped countless brands create one-of-a-kind online stores that look professional, boost sales, and improve customer experience.

Your Imagination is Only the Beginning
There's no doubt that Shopify's robust features are a main reason why the platform is so popular. But the basic template that is available when you first sign up isn't always the prettiest or the most cohesive, which is what we are here to help with. To us, the perfect recipe for eCommerce success starts with having a great looking store and that's what we do best.
As web designers specializing in Shopify, we know what it takes to make things happen visually on your website. If you have an idea of what you want your store to look like and aren't sure how to get it there, we can easily tackle the job for you. Our CAKE team is composed of expert design fanatics who can't wait to take what your imagination comes up with and translate it into a beautiful website that your target audience is sure to love.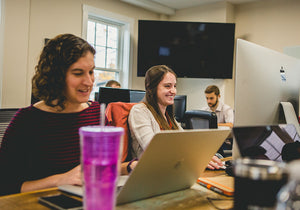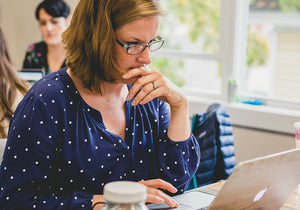 Quality eCommerce Webstore Development Isn't All About Looks
Of course, you probably know that looks aren't everything. And that's totally true when it comes to your online store. A big part of eCommerce web store development has to do with the techy stuff that you don't always see, such as page load speed and code mechanics.
Hiring a Shopify web designer isn't usually difficult, but you want to work with someone who understands all the varying aspects of the platform and how to make certain elements work in your favor. As eCommerce UX strategists, our main goal is to find out what works and improve upon it even further. We've worked with tons of online eCommerce brands to learn various aspects of how and why people shop online, and we are happy to share that knowledge accordingly.

Not Only Do We Know What Works…We Know How to Make It Pretty
The Shopify platform offers numerous features and plugins to help improve productivity and give your customers the best experience possible. Our team is super skilled at helping you choose the ones that suit your needs the most.
But, what would a beautiful wedding cake be without some creative icing and a few secret ingredients? Branding your Shopify eCommerce site is just like creating that one-of-a-kind recipe. From knowing exactly how to arrange your navigation to customizing the color palette of your store, our team has an eye for design and understands what customers want to see.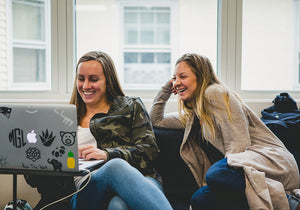 Hiring the Best Shopify Website Designers
As web designers specializing in Shopify, we offer a whole recipe book of eCommerce marketing solutions that are designed to help you make a great impression while enjoying the benefits the platform offers. When it all comes down to it, we want you to have the best looking eCommerce website possible and will do everything it takes to make this happen.
Want to work with the best eCommerce marketing company around to customize your Shopify store? Our team of Shopify website designers can help you select exactly the right elements and make your site look great in the process. Get in touch with our CAKE team today to start the conversation.