eCommerce Website Design For Your Online Store
As a business owner, you probably know exactly how you want your website to look. But how do you bring that sweet vision into a tantalizing reality? Thankfully, our team has the knowledge and experience to create a swoon-worthy visual appeal to bring your luxe brand to new heights.

Your Sweet Vision Brought to Life
Nobody knows your brand better than you do. It's very likely that you have certain expectations in how you want your eCommerce store to look. Whether it is a specific inclusion of color, a certain graphic element, or something entirely different, we are ready to listen to your ideas to help bring your sweet vision to life.

What if you're unsure of what you want? That's okay! We are more than happy to brainstorm with you to find the perfect recipe for how you want things to look. We'll show you exactly where to add a splash of color, a pinch of functionality, and stir it all together for an online store that has the maximum wow factor.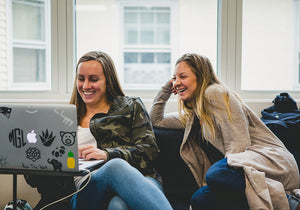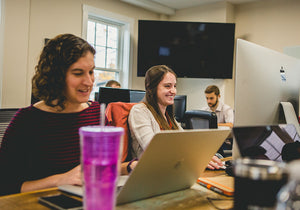 More Than Just Making Your Site Look "Pretty"
Of course, our design team is here to help with more than just making your store look pretty. There are other important elements to your business such as custom logo design, email marketing templates, product displays for events, product packaging design, promotional cards or flyers, and much more. We can even assist with creating beautiful shipping envelopes and other supplies designed to make the end of the online buying experience a magical one for your customers.

Essentially, if it involves graphics, we are here to make it look on brand and beautifully cohesive with the overall visual message you are trying to convey. We can whip up the perfect look for just about anything you need.

Sleek and Sophisticated Aesthetics
If sleek and sophisticated aesthetics are what you crave, look no further. At CAKE, we understand the intricate visual design needs of our customers. Luxe brands need professional design in a variety of functions, and we are here to satisfy them. Think of it as our way of adding a pinch of beauty to your business while helping you create an experience that your shoppers require.

We'll help you choose the right fonts and color combinations to truly convey the right message. We can even assist in creating an overall design scheme through all of your online and offline marketing materials, giving you the chance to outshine the competition and become a recognizable leader with your target market.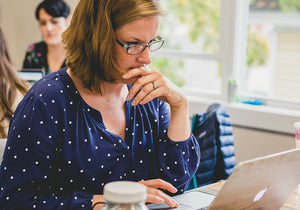 Our Talented Team of Experts is Here to Help
At CAKE, our design services are about more than just making things look great. We have the talent and knowledge to take bland and boring to sweet and sophisticated. Simply put, we want you to succeed, and having the right design team at your fingertips adds that extra layer.
Let's talk about your recipe for success. Get in touch with our CAKE team today to schedule a consultation.