eCommerce Marketing for Furniture Brands
Your business helps transform ordinary homes into majestic castles. But how can your customers find your furniture brand without a solid eCommerce marketing strategy? At CAKE, we're dedicated to helping furniture stores and decor brands find their footing while providing a sweet dose of customized branding attention and eCommerce marketing strategy for the furniture industry.

Website Design for Furniture and Decor Brands
When most people walk into a furniture store, they want to experience the products before they purchase them. However, this isn't possible when you're selling online.
Your eCommerce website needs to reflect who you are as a company and the high level of quality goods you provide. Furthermore, decor and home furnishing website design requires a high level of graphic detail to help make up for the fact that people can't touch or feel each piece individually.
Our digital agency understands this and wants to ensure your eCommerce website is visually beautiful enough for your target market. We can assist with every aspect of design, from the beginning stages to creating gorgeous product page layouts that reflect just who you are as a company.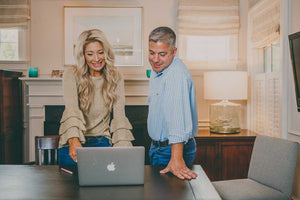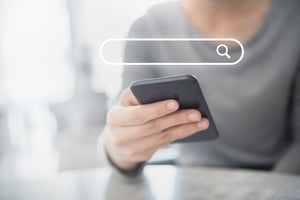 An SEO Agency That Knows Your Unique Angle
Google can be incredibly powerful for online brands, but only if you put in the time for proper Search Engine Optimization (SEO) practices. SEO for furniture eCommerce requires a bit of a unique approach because it isn't all about just putting out a product and hoping for the best.
From expertly crafted content pieces that highlight your products in a positive light to making sure all images are tagged appropriately, our CAKE team wants to ensure you're utilizing all SEO best practices and outranking your furniture retail competitors at every chance possible.

Social Media Marketing to Help You Reach New Customers
One of the best ways to sell furniture online is with social media. Whether you're posting photos of your products in beautiful spaces on Instagram or dedicating an entire board to Pinterest, there are numerous ways to get the word out about what you're offering for sale. Furthermore, paid search advertising through Pay-Per-Click (PPC) marketing and influencer campaigns can be especially lucrative for furniture and decor companies.
Our CAKE team fully understands this. We are absolute social media junkies ready to leverage our skills to build your brand's following. Not only will we assist you in coming up with the perfect omnichannel marketing strategy, but we can also assist with other aspects like graphic design, content curation, paid advertising, and so much more.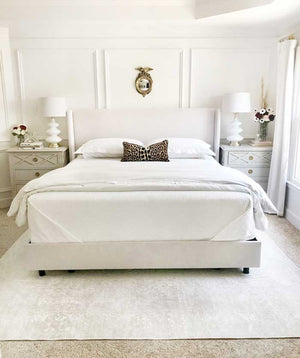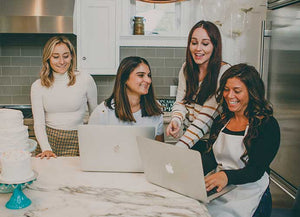 Marketing Strategy and Consulting for eCommerce Furniture Brands
Selling furniture online is a bit different than offering clothing or cosmetics. Again, it is hard for a lot of people to picture your items in their homes without being able to see them in person. That's why it is super important to work with a digital marketing agency that understands your unique industry and everything that goes into selling furniture and home decor items.
At CAKE, we love two things: beautiful items and great advertising. No matter where your eCommerce business is within your growth plan, our furniture marketing agency can help you plan for the future and execute winning campaigns that are as sweet as sugar.

Your Trusted Home Decor Marketing Agency

Are you ready to learn more about how our CAKE team can help you market your eCommerce furniture business? Please get in touch with us today to start the conversation about our furniture eCommerce marketing services.