Are you ready to take your Shopify store to the next level? Email marketing is one of the best ways to gain a dedicated following that's interested in always buying what new products you're offering. Simply put, growing your email list is a crucial way to stay on your target customer's mind while giving them a positive brand experience.
There's no better time than right now to amp up your eCommerce email marketing and our dedicated CAKE team is here to help.

Why is Email Marketing for Your Shopify Store Important?
Essentially, a proper email marketing strategy for eCommerce comes down to one basic advertising principle: the more contact you make with a potential customer, the more likely they are to buy what you're selling. If you have an awesome product and amazing customer service, think of your email strategy as the frosting on top. It keeps things looking pretty and also keeps them coming back for more!
Thankfully, Shopify offers a ton of different email marketing options and tools to help make this possible. From simple 'thank you' notes a few days after a customer has purchased to abandoned cart emails, there are numerous different ways you can customize these messages to match your brand. Furthermore, you can also put together strategies designed to give new customers the value they crave while pumping up your latest promotion.
The bad news is there are rules you have to follow in order to stay compliant with certain laws and regulations. And keeping up with the various guidelines can be a little difficult. That's why it is so important to have a knowledgeable and dedicated team like ours at CAKE to ensure you're getting the most out of your eCommerce email marketing while still staying in total compliance. (Don't worry! We've got your back!)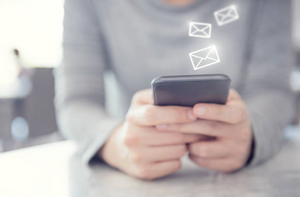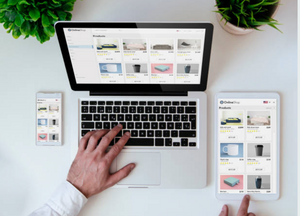 Keeping the Customer Journey in Mind
Email marketing for eCommerce doesn't just stop at letting customers know about your latest product offerings. A solid strategy includes keeping the customer journey in mind.
You want your customers to keep coming back for a second helping of sales. One of the most important aspects to this is by constantly keeping them in the loop and making them feel valued. If they've offered you access to their inbox by signing up for your email list, it is super important that you take advantage of this opportunity by having a solid eCommerce email marketing strategy.
Examples of ways you can email your Shopify store customers and delight potential customers include:
Offer a special coupon that only goes out to shoppers who haven't purchased in the last month.
Provide your top customers based on average order value a special gift or first access to popular restocks.
Give first-time shoppers who haven't yet purchased an incentive for placing their order within a limited period of time
And there are many more ideas where those come from! Using the robust email marketing platform, Shopify has to offer is a great way to expand your sales opportunities, increase average order value, and scale your online brand.

Let Our Sweet Team of Shopify Email Experts Help Whip Up Your Strategy
Believe it or not, the perfect recipe for Shopify email marketing does exist and we're here to help you achieve it. We can assist with tasks, such as: 
Setting up the technical aspects of sending emails from your Shopify store and building your email list.
Content creation including text and graphics.
Strategy for special events including email marketing for holiday promotions.
Review and advice on email marketing analytics, such as open and click-through rates.
We really don't like to brag, but we are proud to be one of the best Shopify agencies around when it comes to eCommerce email marketing. Ready to work together to improve your Shopify email marketing and get pretty sweet results? Please contact our CAKE team today for details on how we can get started.