Referral Program Marketing for eCommerce
At CAKE, we're big believers that referral programs are the secret to success! To help make your brand top-tier, we've whipped up an eCommerce referral program strategy that'll bake your marketing dreams come true. See for yourself how we can help your brand achieve super sweet returns on your investments through our chef's kiss referral program marketing strategy.
What is a Referral Program, and Why Does Your Brand Need It?
A referral program is a system that incentivizes past purchasers to recommend your products to others (friends, family, etc.). Also known as
word-of-mouth marketing
, this growth tactic relies on happy customers to share their positive experiences with your brand. Referral marketing convinces customers to become independent promoters of your product(s) and get rewarded for doing so.
Referrals are an important ingredient in your marketing mix. Because referral programs leverage your existing audience, any new customers who are drawn to your storefront through these efforts already have a pre-established trust in your brand based on who referred them.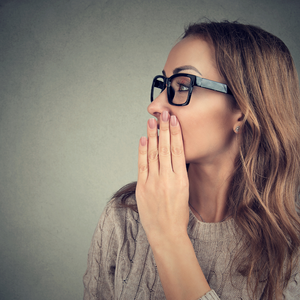 Benefits of a Referral Program
If you ask us, referral programs are sugar, spice, and everything nice! But aside from attracting new, high-quality customers at a low cost, what are the other benefits of baking this service into your eCommerce marketing strategy? Referral programs also:
Standardize the sharing process and allows measurement of customer satisfaction.
Extend market reach and builds brand awareness.
Increase conversion rate, retention rate, and customer engagement.
Boost engagement on social media and social proof that builds your reputation and encourages prospective shoppers to purchase.
Increase the likelihood of conversion; potential customers referred by someone close to them may be more likely to purchase something from your store as they already trust your brand.
Referral marketing programs also tie in with other marketing efforts such as emails, social media, and customer service. They give your brand a reason to communicate with customers and increase engagement. Boosting engagement helps to build relationships and customer loyalty while simultaneously strengthening your online presence. Referral programs enable your brand to engage and recognize customers on social media, encouraging further referrals and long-term customer loyalty.
CAKE's Super Sweet Approach
Whipping up results-driven referral programs is our specialty! Hungry for more? Here's a taste of our process for setup, launch, and continued growth:
Discovery Phase. If your brand does not already have an established loyalty or referral program in place, we will first begin with the discovery phase to align your goals, budget, and key performance indicators (KPIs) for success metrics. From there, our team will begin vetting some of the most popular customer loyalty platforms out there by weighing your needs against overall price, integrations, and program capabilities.
Setup and Launch. In this next phase, we'll run through every component needed to set your referral program up for success. These include landing page recommendations to fuel lead generation (sign-ups and subscriptions), making recommendations for purchase rewards based on product and shopper behavior, and testing the functionality of the program. To jumpstart the program, we will also map out the announcement cadence and strategy across different channels, including your brand's website, email and SMS, and social media platforms.
Post-Launch. Once the program is live, we'll monitor ongoing performance for optimizations and strategize on how to improve customer retention and growth. We'll also conduct monthly reporting through Google Analytics and platform dashboards on KPIs and program performance.
Spice Up Your Marketing Mix with CAKE!
There are several different types of referral program structures and platforms – like Yotpo and Referral Candy, for example. To develop a referral strategy that works best for your brand, our team will work with you to understand your goals and custom-build a program that meets your and your customers' needs. Let CAKE take a little off your plate! To learn more about our super sweet services, don't hesitate to contact our expert marketing team.