High Cotton Ties Case Study
Take a Piece Out of This eCommerce Success

eCommerce Revenue increased by 876% YoY with solid strategy

Social engagement grew by 3800% in two months

Non-branded keywords drove a 7 ROAS with a 6.25% CVR.

Overall site wide conversion rate increased 528%
About High Cotton Ties
Founded in 2010, Judy initially started the company around her kitchen table, sewing bow ties for her sons, who were in college. She and her sons grew the company pretty large, reaching a peak of a million in annual sales.

Husband and wife, Amanda and Peter Sheats reached out to CAKE after they had purchased High Cotton Ties in December of 2019 after finding it listed on an online broker. This retail company had been around as a storefront location in North Carolina for years with a very small online eCommerce presence.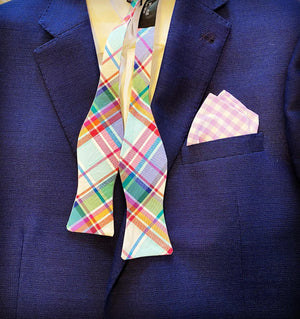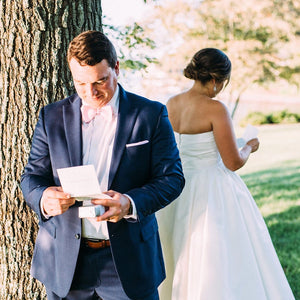 The Results
• Revenue increased by 876% YoY
• Transactions increased by 700% YoY
• Conversion rate increased by 528% from .08% to .51% in two months
• New users increased by 19%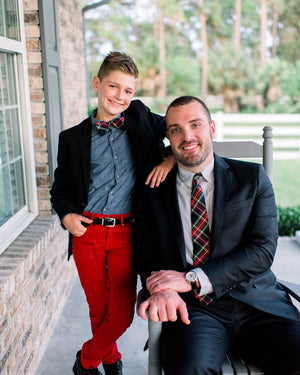 Baked Up Digital Results For a True Southern Treat
Our team at CAKE is not afraid to get our hands dirty! As an extension of this husband and wife duo, we had the chance to work very closely with them on some very successful projects. The client first came to us looking for a full-blown marketing strategy as they had no experience in this field and wanted to make the company their own. The inspiration of growing their company into a Taft or Vineyard Vines of the tie world was the only true recipe they were working towards.  
The initial focus was on enhancing their brand story and using the entire marketing funnel to ensure linear growth and success. The final result? Our client ranked better in the SERPs with a little bit of this – on-site SEO – to a little bit of that – edit tags – and increasing the amount of content for the sprinkles on top. Our experts whipped up content consisting of product landing pages, description pages, and blogs, and the blogs specifically emphasized unique content – as we immersed ourselves into the High Cotton Ties brand – answering customers' queries. 
Our SEO team also ran a technical audit to redirect any 404 errors and provide users with a similar product to keep them on the High Cotton site – rather than bouncing off to another website. Once our on-site SEO was in a good position with a balance of top and bottom of funnel marketing content, we pursued building a solid backlink portfolio through heavy link-building efforts. And let's just say it turned out to be, well, a chef's kiss. 
But that's not all – we were delighted to work heavily on building TOF and MOF audiences for paid social so we could implement our full-funnel efforts. We ran promoted posts and traffic campaigns for TOF and lead generation for MOF. To complete the recipe, we ran conversion campaigns optimized for purchases targeting TOF, BOF, look-alike audiences, and interest audiences. The ads included were bestsellers, sale promotions, and holiday ads.
The goal in mind for the PPC campaign was to broaden the reach of the High Cotton brand and help connect to new users who were looking for products specific to them. We did this by de-emphasizing the importance of branded search in the account and optimizing their performance from a non-branded standpoint. Refreshing search campaigns to increase account profitability from the non-branded angle, cleaning up keyword targets, and writing creative, click-enticing ad copy exposed the brand to new users. Our strategists also implemented a new shopping campaign that used more Google AI-driven strategies and spent a significant amount of time cleaning up the product feed so Google had the best possible data to work with.
The cherry on top? Our digital marketing efforts for High Cotton have drastically increased growth and revenue for these channels. Our custom strategies are designed to help the brand achieve further upward movement in the digital space.