eCommerce Marketing for Baby Clothing & Accessory Brands
At CAKE, our team of digital marketing experts is dedicated to delivering success to baby brands. We shower our baby clothing and accessories clients with super sweet ideas and work diligently to develop the perfect eCommerce marketing strategy to guarantee results. When it comes to finding a marketing strategy that works for you, from conception to delivery, we're here to offer support.
The CakeCommerce team has experience working with various baby brands, from high-end clothing clients to luxury babydoll makers and more. We're eCommerce marketing experts that can whip up recipes for success that are unique to each client's needs and marketing goals. See how we've made our baby clothing and accessories clients top-tier brands through Search Engine Optimization (SEO), Pay-Per-Click (PPC), Paid Social, Email Marketing, Amazon Storefront Set Up and Advertising, and Paid Search.

Super Sweet SEO
Our baby brand clients create looks little ones love, so it's our goal to get your brand in front of customers who would enjoy these precious creations. To boost brand awareness and reach new customers, our SEO team emphasizes optimizing baby products for search. To get our clients' sites in front of more users, our SEO specialists focus their efforts on creating category and product pages with valuable, top-performing, keyword-rich content. We also like to add a little sugar, spice, and everything nice with increased domain authority through link building.
With these targeted SEO efforts, our baby clothing and accessories clients have been able to successfully reach more users and boost sales among new buyers.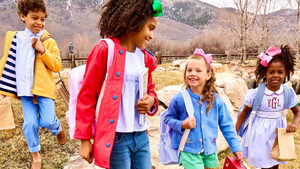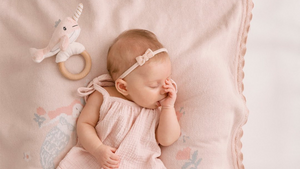 We Make PPC a Piece of Cake
When it comes to PPC advertising for baby clothing and accessories brands, we like to incorporate a full-funnel approach. This will usually include responsive display ads, Google Shopping, and branded and non-branded search ads. By targeting both branded and non-branded search terms, our team maximizes your brand's reach.
From here, our team builds out branded campaigns to capture leads looking for baby clothing and accessories sold in your store. For one of our baby brands, our Google Shopping campaign yielded a return on ad spend (ROAS) of nearly topping four, paid efforts showed a 700% increase in direct-to-consumer purchases, and their brand experienced 160,000 daily impressions across all channels.

Paid Search
Our extensive paid social efforts for baby clothing and accessories brands have proved to be chef's kiss time and time again. Don't believe us? Let the results speak for themselves! 
For one of our high-end baby clothing eCommerce clients, we focused on paid search to capture the attention of users with the right messaging. To do this, our team worked diligently to refresh search ads with occasion-specific campaigns, leveraging Google Discovery Ads as opposed to traditional display ads, and collaborating with SEO to take advantage of keywords to reach target audiences. As a result, paid search drove 13,000 web sessions in just two months.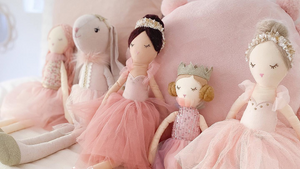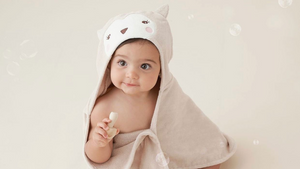 Paid Social
For paid social, our team takes a more full-funnel approach. This strategy will incorporate a variety of paid social advertising methods to maximize your brand's reach on social media. Our social strategists will develop branded and targeted feed, story, and collection ads based on seasonal offers and bestsellers, for example, plus a promoted layer of organic content. 
We've implemented and tested the success of a full-funnel approach to paid social with our baby brand clients, one of which experienced a 102% transaction increase and a 195% increase in new users from paid social year over year (YoY). 
With seasonality being one of our main focuses for paid social strategies for baby brands, our team regularly refreshes ad campaigns to reflect annual holidays and seasonal products or promotions.
Email Marketing: The Pièce de Résistance
For baby brands, our email strategists work to develop an email marketing strategy using our go-to platform: Klaviyo. If you have an existing email marketing plan, we'll shift your account to Klaviyo, build out templates for a variety of automations, and be sure your emails won't end up in customers' junk mail. With a sprinkle of creativity and a dash of strategic planning, our team builds out emails for holiday campaigns, abandoned and browse abandoned carts, post-purchase strategies, and more to boost sales and build customer loyalty.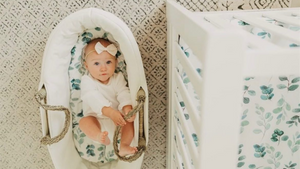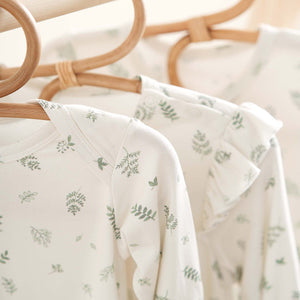 Baby's First Words: "Hire CAKE!"

The team at CakeCommerce is prepared to serve up a baby eCommerce marketing strategy that offers the highest returns on your investments. Let's take baby clothing and accessories brands to the next level together!