eCommerce Shopify Consultants
How are you setting your online brand apart from the thousands of other stores on Shopify? While just about anyone can open an eCommerce website, not everyone can take things to the next level. Sometimes, this requires the help of a professional team.
That's where our Shopify experts at CAKE are here to help. As avid digital marketing fanatics who love to shop online, our team eats, sleeps, and breathes everything that has to do with selling amazing products online. Best of all, we want to help you see results and improve your sales numbers through a variety of proven strategies.
Simply put, working with us is your way of having your cake and eating it, too!

Shopify eCommerce Consulting with a Dash of Sweetness
At CAKE, we're proud to be Shopify experts. In fact, it is safe to say we know just about every Shopify marketing tip and trick there is to know. We intentionally stay up-to-date with the latest eCommerce platform options, trends, and plugins.
For eCommerce brands, this is great news! We are always more than happy to help you customize your store while keying into site elements like Search Engine Optimization, Pay-Per-Click marketing, Lead Generation, Email Automation, Web Design, and so much more. Think of us as your new bestie for all things related to running a Shopify online store!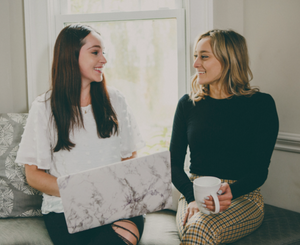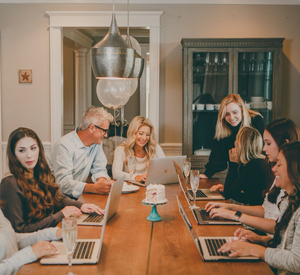 Finding a Quality eCommerce Consulting Firm Doesn't Have to Be Impossible
Let's face it. There are many Shopify marketing agencies out there that claim to be a whole lot more than they really are. They make big claims and promises without ever delivering.
That's not how we do things here at CAKE. We provide only the best advice and service possible when it comes to improving your Shopify store. Our goal is to become your trusted advisor in all things related to growing your brand and happily provide top-notch service to every single one of our clients. More importantly, we take your victories and wins personally and are consistently there to cheer you on as you see results.

Your Dedicated Shopify eCommerce Marketing Firm
At CAKE, we know there's a lot that goes into opening an online store. That's why we want to help you sort out the details and create that perfect recipe for success, no matter what stage in the process you're in. As eCommerce marketing consultants, we work with brands that are in their infancy stages, those that are looking to scale up, and everything in between. Best of all, we're a one-stop shop with a team of knowledgeable eCommerce marketing strategists available to give you sound advice on visual aesthetics, color schemes, advertising, branding, user experience and so much more. We truly want your eCommerce business to succeed and promise to do everything we can to make the overall process as smooth as possible.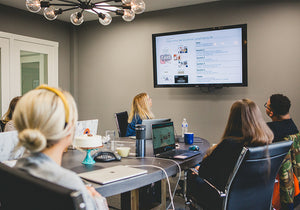 Tons of Fantastic Shopify eCommerce Marketing Services Available
Just like it is tough to choose your favorite dessert, it would be even more difficult to list out all of our available Shopify consulting services. From something as simple as a few tiny changes to the visual side of your website to complete digital marketing packages, we're here to make the process as simple, convenient, and results-driven as possible. Frankly, there is little that we can't help you do and we can't wait to help you get started.
Ready to take your eCommerce store to the next level? Our team of Shopify experts is here to assist. We're proud to be the best 5-Star Rated Shopify eCommerce marketing company around! Please get in touch with us today for more details or a free estimate.