All the Right Ingredients: Content Marketing for eCommerce
Here at CAKE, we work diligently to creatively bake up all sorts of content marketing for your eCommerce needs. That's right…we provide you with the perfect marketing mix, and our content marketing services are multilayered. That's because we know every business is different, and every company will have unique needs, so your content should be too.
SEO That Satisfies
The first rule of good content marketing for eCommerce is to make sure your content actually gets seen. After all, it doesn't matter how amazing your products are if nobody even sees them.
At CAKE, we use
search engine optimization
(SEO) as part of our recipe for success. SEO is a tool that helps place your company or brand higher up on search engine results pages (SERPs). Most searchers will simply click on the first few results that pop up. The higher you are in those results, the more likely you'll be seen. Just like when baking the perfect cake, you want to make sure your content rises high.
Our content strategists will work closely with our SEO team to produce content that not only makes sense for your brand and gives your customers the answers to their questions but shows up at the top of the search to help get you new customers. We work hard to understand the tone of your brand, what your products do, and how they're different than your competitors to produce content that is uniquely yours.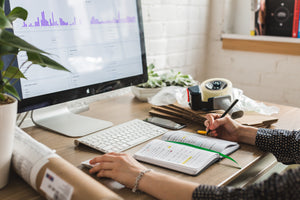 The Flavor of Social Media
Of course, when you want to get seen, social media is where you want to be. Almost everyone, every day, visits at least one social media site. This means there are a variety of places where many people can easily find your business. You'll want to ensure you have active accounts and regularly post on all popular social media sites such as Facebook, Instagram, Twitter, TikTok, YouTub, and Pinterest.
There are a lot of ingredients to keep track of – that's where an eCommerce social media strategy can help. At CAKE, our social media experts can develop a plan for your digital content creation needs, including all of your social media postings. While social media is an extra add-on from our traditional content marketing scope of work, it's a key element in creating brand awareness (an ingredient you don't want to skip over!).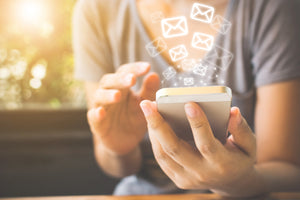 It's in the Mail — Email That Is
Automated and immediate information is the way of the world. With
email marketing
at your fingertips (or in your marketing mix), your brand can give customers and prospects a little taste of what they have to offer. But what other benefits can email offer? From keeping in touch with your brand to sharing your story and what promotions and articles you have in store, there are many advantages to adding email to your recipe list.
At CAKE, our content marketing strategist fully immerse themselves in your brand – getting to know the ins and outs and what will resonate with your audience. Then, we'll create custom content unique for your subscribers, ensuring we get your products messaging or promotions across.
The Importance of Custom Paid Social & PPC Ad Copy
The beauty of
paid media
is that, just like a multitiered wedding cake, it can be customized to your business and target audience. But how do you get the click through everyone craves? Through customized content, of course! With a team of content writers creating ads for your brand, you can ensure your message, promotions, or brand story is told the way it should be (and in a way that drives conversions). From paid social to paid search ads, programmatic, and more, our team can create ads that drive revenue.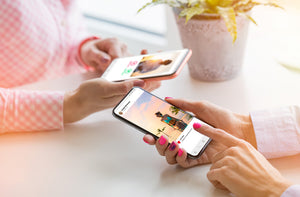 Content Is King (And Takes the Cake)
We know it's said again and again, but content really is king when it comes to your digital marketing. If you're ready to start the sweetest content marketing strategy, contact us today!