One of the easiest ways to grow your eCommerce business is through Search Engine Optimization (SEO). But, if the thought of trying to optimize keywords and analyzing data gives you a headache, we totally understand. Learning SEO isn't for everybody and there are certainly other aspects of your online store that you would probably want to pay more attention to.
That's where we come in. At CAKE, we're proud to be BigCommerce SEO experts. Our team of digital marketing fanatics is here to help boost your ranking positions and drive traffic organically to your BigCommerce website. Best of all, we'll do it while helping you attract new customers with the perfect message and tone for your brand.

Search Engine Optimization - A Key Ingredient in the Marketing Mix
You wouldn't bake a cake with just eggs and sugar, right? Part of having the right marketing mix for your eCommerce brand is by using Search Engine Optimization.
So, what is SEO? Well, it's really just the process of making sure certain content and technical aspects of your BigCommerce store make it easy for large search engines like Google and Bing to find you. If you're curious, we have a whole list of BigCommerce SEO tips for you to look at.
And the benefits of SEO are pretty sweet, too. Proper utilization of the right keywords can lead to ranking high for specific Google terms or your Google Shopping ads showing up when search engine users browse for what you're offering. Hooray!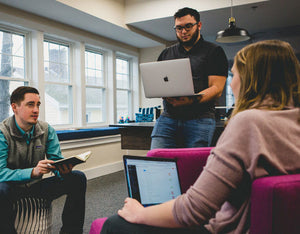 Understanding the Latest Google Trends
Google is widely known for changing their mind as often as some celebrities change hair color or love interests. Instead of trying to keep up with the latest and greatest methods for eCommerce marketing, hire a professional team to ensure your BigCommerce website is always optimized.
At CAKE, we're an eCommerce SEO agency. Our team of marketers thrive on learning about the latest trends in SEO and digital advertising. By working with us, you'll be able to free up more time in your business for other things, like inventory selection, customer service, and whatever else necessary to make your brand grow.

Ranking Organically with Your BigCommerce Store
Sure, paid advertising on Google and Facebook are good short term ways to sell more products on your BigCommerce page. But they aren't the only aspect of marketing you need to pay attention to.
Ranking organically through proper Search Engine Optimization methods is important. Not only is this like getting free advertising, but it also ensures your website stays within the rankings anytime a potential customer is looking for the products and guidance your eCommerce business offers.
As BigCommerce experts, our CAKE team is here to help you make organic traffic a reality. Not only can we utilize the functions within the backend of BigCommerce to ensure you're doing everything correctly, we can help make recommendations for other changes you can make to have an even more successful ranking experience.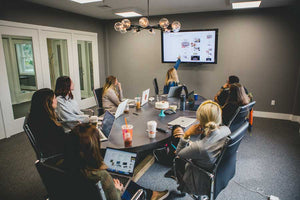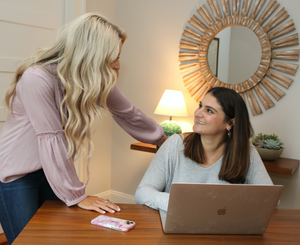 Top Benefits of Optimizing Your eCommerce Website
Using SEO to optimize your BigCommerce store has a whole host of awesome benefits. Not only can people find you more efficiently when they search Google, but there's a good chance other businesses who want to do things like joint ventures or showcase your products can find you, too.
And it isn't just on-page SEO tasks like content, keywords, and image alt tags that will get you noticed, either. Our CAKE team members are experts at off-page SEO elements, such as link building, that can ultimately position your brand as a knowledgeable expert in your particular niche.