eCommerce Marketing Services
Baking a cake takes time, patience, and a good recipe for success. Thankfully, our team of dedicated eCommerce experts has the knowledge and experience to give you positive results and the perfect media mix. No matter what stage of the online shopping process you're in, we're here to help, one layer at a time.

We always start with a digital marketing audit
There are many aspects to running a successful online store. Let out team of experts whip up the right recipe to help reinvigorate you eCommerce site through various consulting services. Our audits feature a list of everything needed to help boost business and improve sales.
LEARN MORE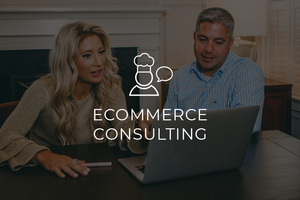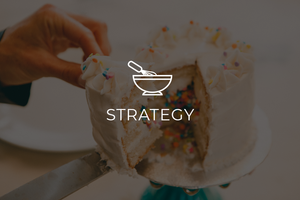 The right media mix is key.
Just like following the steps of an intricate recipe, the perfect mix for a successful eCommerce website features numerous different elements of strategy. Think of a splash of social media mixed with a tablespoon of email marketing. Plus, a heaping cup of search engine optimization to help give your whole site an added boost of traffic. Bake for the set length of a campaign and enjoy a healthy boost to your ROI.
These are all just tiny examples of what it takes to set your store apart from the millions of others that are currently online. If you aren't skilled in working through the finer details, this part of the process could seem incredibly daunting.

At CAKE, we are skilled in helping online store owners like yourself work through the strategy phase and plan successful campaigns through various channels. Let our team help you decide the right path to take to create a successful enterprise.
LEARN MORE

We view conversion optimization as more than just aesthetics.
Delighting your potential customers from the moment they first lay eyes on your website is of utmost importance. What they see greatly influences what they buy, how much they spend, and how they perceive you as a professional online store. Help entice them into making a first-time or even bigger secondary purchase with beautiful design and an easy-to-navigate page.

At CAKE, we understand the importance of sleek and sophisticated aesthetics. After all, you wouldn't want to attempt the elegance of a three-tiered wedding cake by yourself if all you'd ever done was a box mix, right? Experience and attention to detail are paramount in projecting your boutique or shop as an influencer. Simply put, we have the perfect recipe to take your site from bland and boring to sweet and successful.
LEARN MORE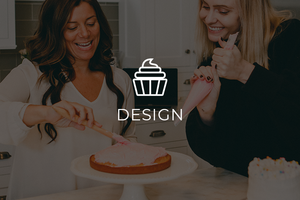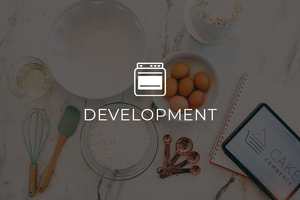 CAKE specializes in professional eCommerce website development.
Finding the right eCommerce development partner is a lot like walking into a bakery for the first time. You want to know that you're getting the right value for your money and that they have all the tools and knowledge needed to create an awesome treat fit for your special occasion.

CAKE specializes in professional eCommerce site development to bring your brand vision to life. We are proud to hold certifications and partnerships with many top platforms, allowing us to offer sophisticated solutions tailored to your unique needs. We understand the intricacies of most complex eCommerce platforms and are proud to hold status as certified Shopify Plus Solutions and Magento partners.
We are creative magicians when it comes to transforming basic platform features into something extraordinary—like that perfect three-tiered wedding cake you've always dreamed of.
LEARN MORE