Sweeten Up Your eCommerce Footwear Brand
There's no doubt that the footwear industry can be competitive. Still, with online shopping steadily on the rise and consumers' purchasing habits becoming more personalized, it can be easy to stand out from the crowd when working with the right agency – and by the right agency, we mean CAKE. Let us help you sweeten up your eCommerce footwear marketing strategy and stay ahead of the curve with Pay-Per-Click (PPC) Advertising, Influencer and Email Marketing, Graphic Design, eCommerce Strategy, and so much more.

Our Digital Marketing Team Knows Best
Our team of marketing strategists and eCommerce experts can help you develop a footwear marketing strategy for your business. We know best practices for every step (pun intended) of the customer journey, from creating product pages that are optimized to increase sales to driving brand awareness with content marketing tactics that boost search engine optimization (SEO). And if you don't have time or resources to dedicate to managing your own digital presence, we also offer paid services that allow us to do it all on your behalf.
You need more than clicks and conversions to succeed in today's competitive market. Our footwear eCommerce marketing agency provides complete end-to-end solutions tailored to your unique needs.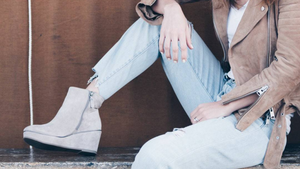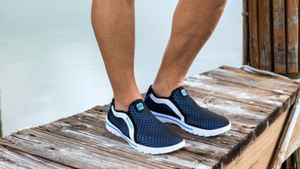 Footwear Social Media Campaigns That Get Noticed
Running a footwear eCommerce store can be daunting. You're doing everything you can to get your brand in front of as many people as possible, but what else can you do? Investing in social media marketing campaigns with an agency is a dependable way to rise (like dough) on social media – and grow your fan base while you are at it. 
Our team specializes in social media campaign development for footwear brands and knows how to target specific audiences using creative ads that get noticed. A strategic social media campaign focused on driving traffic back to your website could prove highly effective at increasing revenue while reducing overall marketing costs. With our expertise, we can help boost your following, increase awareness of your product line, and ultimately convert more consumers into loyal customers.

SEO for Footwear eCommerce
Search engine optimization is essential for any eCommerce business. And with the help of our strategists, we can cover the SEO efforts for your footwear eCommerce brand. You will want to make sure that you are targeting the correct terms, getting quality incoming links from trusted websites, and setting up your storefront so that search engines like Google and Bing understand your brand correctly.
Numerous factors can impact how well your SEO strategy performs in search engines. You will want to work with an agency (like ours) that understands those differences and has experience implementing a successful strategy for these types of businesses.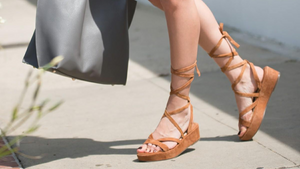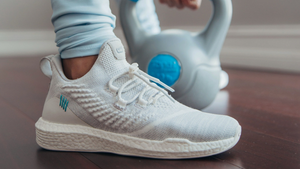 Customize Your eCommerce Store Website
CAKE understands the intricacies of footwear website design. We make sure every shoe we sell is easily navigable and that each link connects visitors to the appropriate landing page. Plus, we can even take care of all the necessary social media elements and marketing strategies. This way, our clients aren't struggling with their own site – they can focus on running their business and bringing in sweet results.
We design eCommerce store websites (Shopify, WooCommerce, BigCommerce, and more) for our clients to attract new shoppers while giving their existing customer base a customized way to find their favorite brands. What's better than that?
Let CAKE Help You Grow Your eCommerce Brand
Let's face it: Today's shoppers are digitally savvy, and they want a seamless brand experience – so let the CAKE team make sure your eCommerce site is optimized for that. Our team can help you with every digital marketing aspect of your footwear brand, from SEO to social media marketing to content strategy and more. Learn how CAKE can help you grow your brand in our client
success stories
. Get in touch with us today!