BigCommerce Email Marketing Services
One of the most important parts of marketing your BigCommerce online store is having a solid Email Marketing strategy. If you aren't sure of how this works or why it is so vital, our sweet and savvy team here at CAKE can help.
As one of the best eCommerce marketing companies around, we know a thing or two about growing a mailing list and using it as a major part of the customer journey. Furthermore, we're extremely skilled in working within the BigCommerce platform and have extensive experience with providers like MailChimp, Constant Contact, and others. Our goal is to help you plan and execute successful BigCommerce email marketing campaigns, both during the holiday sugar rush and other times throughout the year.

Why is Email Marketing for BigCommerce Important?
Before we can discuss how we can help you with your email list, we need to talk about why this is so important.
Part of any substantial BigCommerce marketing plan should be Email Marketing. The easiest way to get in touch with your devoted customers is by sending them messages straight to their inboxes. In turn, this keeps your store at the top of their mind when shopping for the goods you sell. Email Marketing is a major component of any complete omnichannel marketing mix, so you definitely don't want to miss out on the benefits by ignoring it.
Working with an eCommerce marketing agency is a great way to ensure all messages you send out are on-brand and meet the target message of your business. Furthermore, working with a team like ours at CAKE also ensures that all links are tracked and reported, giving you a full scope view of how well your campaigns are working along the way.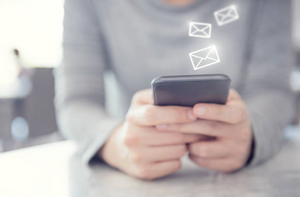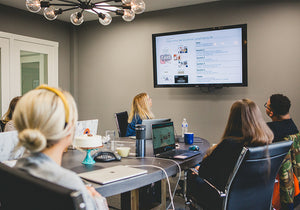 What's an eCommerce Marketing Strategy
As with any digital marketing endeavor, you have to have a plan as to what you want to achieve and how you're going to get there. An eCommerce marketing strategy includes elements like Email Marketing, which can have a huge effect on your number of sales and how many returning customers you have on a regular basis.
Your BigCommerce email marketing strategy is that important for your overall success as an online brand. There are many ways to make this work and most involve a dash of creativity with a sprinkle of heavy marketing knowledge.
A few examples of how you can use Email Marketing to grow your BigCommerce store include:
• Offering a special discount code that only goes out to shoppers who haven't purchased in the last few weeks.
• Contact customers who added items to their carts, but didn't finish the checkout process.
• Nudge new customers to check out by offering a special discount on their first order.

Use Sweet Offers to Increase Sales via eCommerce Email Marketing
One incredibly easy way to increase sales through your eCommerce email marketing strategy is by sending out special offers on a regular basis. A couple of examples of how this can work as part of a sales campaign include:
• Sending reminders for Black Friday and holiday sales events.
• Using targeted messaging to give customers more details on items close to what they've already purchased.
• Creating a special offer club just for customers who buy on a regular basis.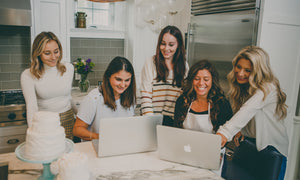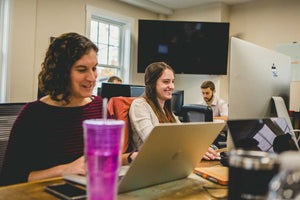 How CAKE Can Help You Achieve Results with Email Marketing
There are numerous ways our experienced CAKE team can help you whip up the perfect Email Marketing strategy for your BigCommerce store. From graphic design to content writing, we're here to help along the way to ensure the emails you're sending out match the tone, frequency, and message of your BigCommerce store.