eCommerce Shopify Pay-Per-Click & Paid Social Media Services
Building up your Shopify store and hoping that someone will magically make a purchase simply doesn't work. You have to let the world know your brand exists so they can give it a try, right?
Instead of wishing and hoping customers find you, consider using Pay-Per-Click (PPC) advertising to help boost traffic and increase revenue. As one of the best Shopify eCommerce marketing firms out there, our dedicated CAKE team is here to help you navigate this process while helping keep your customer journey and overall return on investment in mind.

What is eCommerce PPC and How Is It Different?
Before you can figure out your paid advertising strategy, you have to understand that eCommerce Pay-Per-Click marketing is a little different than driving traffic to any old website. When you utilize paid advertising on platforms like Google or Facebook, your main focus is generally to try to get someone to buy an item through your Shopify store and start a sales relationship with your brand. Thus, your message needs to be very targeted and specific to contribute to the overall customer journey.
So, how does this all really work? For some eCommerce niches, it is okay to drive traffic to a specific product offering or sale. Other times, it is a better idea to use paid marketing to showcase a specific value-driven offer like a coupon or freebie to get customers to join an email marketing list. The decision between the two largely depends on what your Shopify store offers and your overall clientele. (Yes, even B2B eCommerce sites need paid advertising!)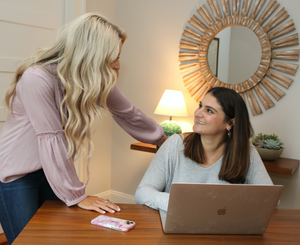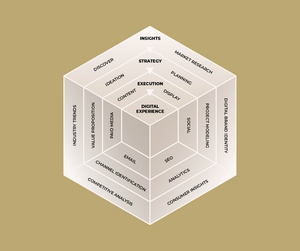 Full-Funnel Marketing Strategy for Shopify
At CAKE, we believe in using a full-funnel approach to marketing your Shopify eCommerce store. In the end, this allows us to attract shoppers at a variety of different levels. As an example:
Paid Search: Capitalize on existing and new customers with the right branding. This allows us to beat out competitors targeting your name. We also use non-branded campaigns to help reach users that search for terms that are similar to your product. In the end, this is a great way to deliver your product to their search results.
Display Search: We help you reach customers and shoppers based on specific audience segments. In addition, we're able to retarget past purchasers to help build loyalty and reach non-converts and abandoned carts to make one more attempt to complete the sale.
Google Shopping: Add your beautiful product photography to the top of search engine results pages with Google Shopping. Plus, tap into Google's AI to match your product data to various related search queries.
Layered Search: Just like a gorgeous wedding cake, we understand that search is best when done with a layered approach. That's why we target users in various formats with layered ads to create a multi-faceted marketing strategy.

Why You Need a Professional Paid Media Advertising Agency
While there are definitely stories of success from online brands when it comes to creating the perfect Shopify PPC strategy without help, it takes a lot of dedication, time, and expertise to get things done right. And, if you aren't prepared to learn all of these aspects yourself, there's a good chance you'll end up with something that's less than tasty when it comes to having a profitable ROI.
As a PPC and paid social media eCommerce agency, CAKE focuses on not only using the best methods to drive traffic to your online store but also the overall strategy of marketing your brand effectively. While PPC can be a great ingredient in an overall marketing mix, it isn't the only thing you have to consider. That said, we can help you take that one little tiny piece and make it a cohesive part of your overall brand.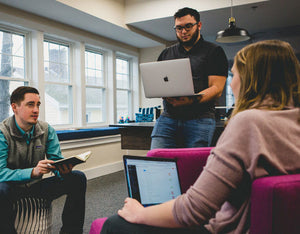 We Want to Help Your Paid Marketing Rise to the Occasion
To put it simply, PPC for Shopify sites isn't all that difficult to execute. However, if you don't have a bit of strategy and a recipe for success behind it, you could end up spending way more on ads than you really have to.
Working with a team that understands your overall goals, brand messaging, and product offerings is important. At CAKE, we get this. As a top-rated paid Shopify media agency, we understand that you can't just throw money at paid advertising and hope it works. That's why we work with each of our customers in an individual manner to ensure they're getting the best results possible.
Are you ready to work with the best eCommerce marketing and Shopify PPC experts? Our sweet team of paid advertising fanatics are here to help you get started. Please contact us today for details.