TikTok Marketing Services For Your Brand
TikTok may be a relative newcomer on the social media scene, but this short-form video platform packs a mighty punch. Not only does it have 80 million monthly active users (and growing!) in the U.S. alone, but the average TikTok user spends more than an hour and a half a day on the app.
The takeaway for growth-minded eCommerce businesses? If you're not promoting your products and services on TikTok, you're missing out on a major opportunity to connect with your audience.
Which begs the question: What's the best way to put TikTok to work for your eCommerce business? As experts in all things digital marketing, the CakeCommerce team has the answer.
TikTok Influencer Marketing & Advertising
There are many ways to market your products and services on TikTok. These include:
Creating your own content
Utilizing branded hashtag challenges
Incorporating TikTok ads, such as in-feed ads and brand takeovers
Collaborating with TikTok influencers
Leveraging TikTok search engine optimization (SEO)
Each of these strategies has its own unique advantages….and its own challenges. Knowing which tactics to use and how to use them takes knowledge and expertise — especially in the fast-moving world of social media.
That's where CAKE comes in.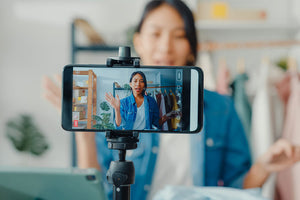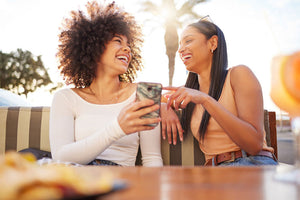 It's our business to know the ins and outs of TikTok marketing. Whether you're completely new to the platform or you're already using it but think you could be doing more, we can help — from creating the most engaging and informational content to identifying the best influencer partnerships for your brand.
Not only will the CAKE team help you create and optimize your personal TikTok marketing plan, but working with us means you'll free yourself up to focus on what YOU do best: running your business.
Measuring Matters: Get the Results You Crave
Baking something truly delicious is a science. At CAKE, we know that the same applies to marketing on TikTok and other social media platforms.
We don't just throw a bunch of ingredients into the mix and hope they're working. We're obsessive about monitoring, measuring, and adjusting our "recipes" to make sure you get the very best results from your social media marketing.
Our commitment to metrics and analytics means you'll know exactly what's working, what's not, and what steps you need to take to improve.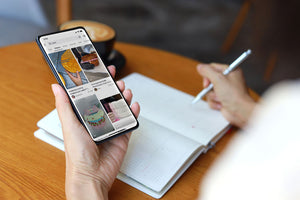 The Many Benefits of Marketing on TikTok
As an eCommerce brand, having a presence on TikTok is becoming increasingly important. Not only is it the fastest-growing social media platform, but it offers the opportunity to create meaningful connections with a young, diverse audience. With its short-form video format, TikTok allows brands to stand out in the crowded digital landscape and tell stories in a fun and creative way. TikTok can help you reach a massive potential customer base, but it has many more benefits than mere reach, including:
Boosting your brand identity
Raising brand awareness
Ability to leverage user-generated content
Increasing sales
Boosting your SEO strategy
Reaching a whole new audience
TikTok offers a unique range of features like music integration, custom challenges, influencer endorsements, and creative tools to attract customers and engage with them in unique ways. Its algorithm also sets it apart from the rest – not just Instagram or Twitter, but from all the other social media networks. With TikTok, your brand has an incredible opportunity to get visibility far beyond your followers and core audience. By utilizing these features, eCommerce brands can capitalize on TikTok's booming user base, convert casual shoppers into paying customers, and unlock the platform's full potential as a marketing and sales channel. 
Whatever your goal or budget, there's a TikTok marketing strategy for you, and as a TikTok eCommerce marketing agency, CakeCommerce can help you find it.
Why Omnichannel Marketing Is a Must
Already on Facebook or Instagram and think that's enough? Think again. Every social media platform has different strengths and benefits. Combined, they have exponential potential to drive brand growth.
As a social eCommerce agency specializing in digital marketing, we bring to the table extensive in-depth knowledge of each of these platforms as well as other tactics, such as email marketing, search engine optimization, integrated paid media, UX strategy, and conversion rate optimization — and how to bring all of these goodies together into one comprehensive eCommerce marketing plan designed to maximize your marketing spend.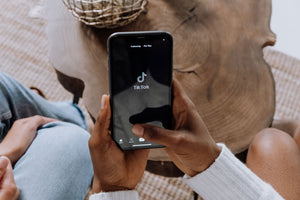 Tackle TikTok With Help From the Experts at CAKE
Your eCommerce brand's success hinges on reaching — and wow-ing! — your target audience. Through our TikTok marketing expertise, including TikTok SEO, TikTok advertising, TikTok influencer marketing, and more, the CakeCommerce team will work with you to craft and implement a customized digital marketing plan for your eCommerce brand.
To start harnessing the power of TikTok marketing and more, get in touch with CAKE today.
Contact Us