Facebook Marketing Services
Running a successful eCommerce brand takes an omnichannel approach to marketing, and one of the most popular ways to get the word out about your business is through social media. That's where our dedicated CAKE team of Facebook ad experts is here to help.
Whether you're just looking to add more people to your email list or want to boost sales during a special promotion, we're here to make the whole process as sweet as can be. Not only can our Facebook strategists help you come up with a plan to boost traffic to your online store, but we can also assist with copywriting, graphics, and so much more.
What Are Facebook Marketing Services?
Hiring a Facebook marketing expert to run your campaigns simply means that you're choosing to use a professional instead of attempting the process yourself. For many eCommerce brands, this is the optimum way to handle social media marketing, as it gives your team the chance to focus on other areas of the business that have nothing to do with paid advertising.
Furthermore, having a dedicated team available to strategize, manage, and report on all of your Facebook marketing campaigns ensures you're getting the best return on investment (ROI) and results possible. Think of it as a win-win situation for everyone!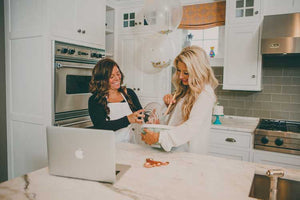 How Facebook Ads Can Help You Grow Your eCommerce Brand
As an eCommerce business, it is important to consistently get the word out about your brand and available products to new customers. Facebook advertising offers numerous benefits, including:
• Increased Brand Awareness: Let potential customers know who you are and what you're all about the next time they need a product you sell.
• Improved Customer Retention: Remind past customers who you are and why they love you through expertly crafted remarketing Facebook ad campaigns.
• Provide Special Offers: Whether it's a coupon, product bundle, or other mega-deal, let potential shoppers know what you have available.
• Increase Customer Service Satisfaction: Facebook is a great way to consistently keep in touch with your following and ensure everyone is as happy as can be with your brand.
Whether you simply want to generate a lead for a big-ticket item, increase email marketing list subscriptions, or offer a specific item for sale, Facebook advertising and marketing is an easy way to get it done. Best of all, numerous remarketing options on the platform make it simple to get in touch with past customers, reduce the number of abandoned carts, improve average order value (AOV), and so much more.
Finding a Facebook Advertising Expert to Help with Your Marketing
Choosing a Facebook marketing specialist doesn't have to be an impossible task. Generally, you want a firm that has a proven track record for assisting eCommerce brands to grow and scale through social media marketing.
It's also important to choose a digital marketing agency that offers an omnichannel approach. This means that they create cohesive campaigns across multiple channels that all relate to one another, such as an email marketing campaign with Facebook retargeting for a multi-faceted approach to getting in front of new customers.
Contact Us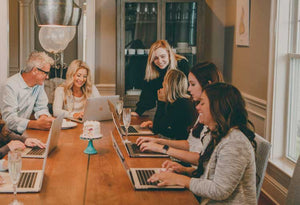 We're Your Trusted Facebook Ad Agency
At CAKE, we are fanatics about all things eCommerce and social media. This makes it only natural that our team of Facebook experts works hard to ensure our client's campaigns are as successful as possible. Not only do we keep up with the latest trends and algorithms, but we are always looking for that special ingredient to make your marketing mix as delectable and exciting as they can be.
It doesn't even matter what your eCommerce niche is. Our CAKE team is here to help you add Facebook advertising to your current strategy and do it successfully.
Ready to work with the best eCommerce Facebook advertising agency around?
Please contact our CAKE team today to start the discussion.