eCommerce Web Store Development
The perfect mix for a successful eCommerce site starts with the development phase. This is where attention to detail and a keen eye for beauty blend with technical knowledge to create a shopping experience that customers crave. Here's how our knowledgeable team at CAKE can help you reach your goals.

Complete eCommerce Store Development
Starting from the ground up with your new eCommerce site doesn't have to be challenging. At CAKE, we understand the various layers needed to create a beautifully designed and easy-to-navigate online store. That's why we offer complete eCommerce store development services designed to inspire and impress.

Whether you have specific elements in mind or need the assistance of our creative experts, our team is ready to help you through the development process from the idea phase up until launch.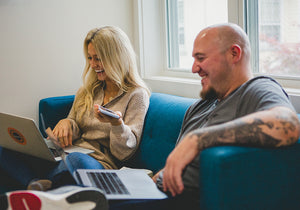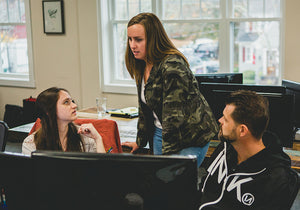 Custom-Developed Functions and Extensions
When off-the-shelf eCommerce features won't suffice, it's time to call in the professionals. Our CAKE team is experienced in creating custom-developed functions and extensions for eCommerce websites. This includes everything from finding the right solution from our existing bag of tools to sifting through the technical side of things and creating a one-of-a-kind solution.

Whether you need an integration with a specific shipping system or just want your store to have an incredibly unique visual aesthetic, we can help. Our solutions are individually tailored to your unique needs and business. Think of it as us adding sprinkles on top of your super sweet site.

We Work with All of the Top eCommerce Platforms
We proudly work with all of the top eCommerce platforms. As experts in our industry, we understand the intricacies of most complex systems including WooCommerce and BigCommerce. In addition, we are proud to hold status as certified Shopify Plus Solutions.

Best of all, we can help assist with various aspects including customizations, migrations, and even selecting the right choice from the start. We also have a wide range of knowledge when it comes to platform-specific plugins and other tools. Our teams understand the intricate pros and cons of each platform and will happily provide answers to some of your most burning questions.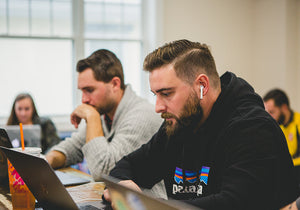 No Project is Too Big or Too Small
At CAKE, there's no eCommerce development project that's too big or too small. Whether you need a single layer site designed for a basic product or a site comparable to a seven-tier wedding cake for a major brand, we're here to help.
Plus, customer service is our top priority. We want your eCommerce website development experience to be as smooth as it can be. That's why we offer a wide range of solutions—both big and small—to truly meet your needs.