Your BigCommerce store is your brand's window to the world, and relying solely on organic traffic from search engines and social media isn't the way to go. Instead of wishing that customers would just show up on your eCommerce website, Pay-Per-Click (PPC) marketing could be a great solution.
Instead of going on this journey alone, our CAKE team is here to help you navigate the process by constantly considering your brand message and overall budget.

How is eCommerce PPC Different and Why Does It Matter?
Before jumping head-first into BigCommerce paid advertising, you need to understand that PPC for eCommerce sites is a bit different than driving traffic to a regular website. Instead of just pushing traffic and waiting to see the outcome, you really need to have your top of funnel strategy figured out. This means taking into account your target audience and what you want them to do, whether that's purchase an item or simply start the customer journey by joining your mailing list.
What's the best way to accomplish this? In some niches, it is ideal to send eCommerce PPC traffic to a specific sale or product. In others, it is a good idea to go ahead and use your paid advertising to showcase a special offer that has tons of value to get visitors to join your email marketing list. The difference between these options greatly depends on the price of the items in your BigCommerce store, your eCommerce sales niche, and your target audience.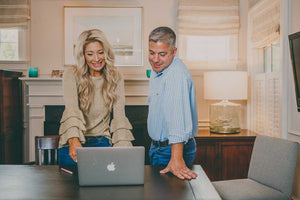 A Full-Funnel Approach to BigCommerce PPC Marketing
At CAKE, we understand that a successful paid marketing campaign requires a full-funnel approach. After all, we want to get the highest conversion rate possible to help improve your return on investment, grow average order value, and make the overall process of growing your BigCommerce store easier.
That's why we offer numerous BigCommerce advertising options designed to bring attention to your store while growing your following and increasing sales. For example, we often utilize:
• Paid Search: Jump to the top of the search engine results by using Pay-Per-Click advertising. This is a great way to showcase your BigCommerce brand while getting customers familiar with who you are.
• Display Search: Let us help you reach specific audience segments based on user intent, product need, prior search history, previous engagement, and much more.
• Google Shopping: Enjoying all the benefits of having Google Shopping listings has never been easier than when you work with our team. We can help you get your products to the top of the search page and display the gorgeous photos you want to showcase.
• Layered Search: Just like a delicious chocolate cake, you don't want to stop at just one bite. With a layered approach to BigCommerce PPC services, we're able to reach customers in different formats to boost brand recognition.

The Benefits of Working with a Professional eCommerce PPC Agency
There are a lot of so-called eCommerce marketing agencies out there that are mostly talk with no real results. At CAKE, we want to see you succeed as much as possible. In fact, we take your advertising wins as a personal win, which is a lot more than some of our competitors do.
Paid advertising can be a great part of your marketing mix, but it isn't the only ingredient in the recipe. Let our team of marketing experts help you create the perfect paid advertising strategy for your BigCommerce online store.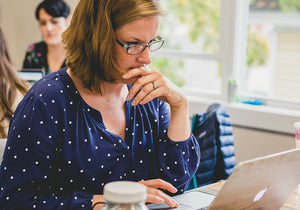 Get in touch with the best eCommerce marketing company today! Give our CAKE team a call to schedule an appointment.
Contact Us