SMS Marketing for eCommerce
It doesn't get any more direct than short message service (SMS) marketing for eCommerce. Our short code text messaging services give you the extra personal way to reach out to your customers and send special offers, promotions, reminders, and more straight to their phones. There's no reason to wait for snail mail or another marketing email. Add a dash of SMS marketing to your brand strategy and get your message out faster than you can say, "dessert's ready."
Your Unique Brand Messages Sent Straight to Their Mobile Devices
With SMS for eCommerce marketing, you can easily send text messages to customers and prospects, keeping your brand at the top of their minds (and first on their recipe list). You can also use text messages to cultivate one-to-one relationships with your best customers, providing them with valuable information and sweet deals that keep them coming back for more. At CakeCommerce, we've cracked the code on how to use
SMS marketing to redefine customer retention
for brands of all shapes and sizes.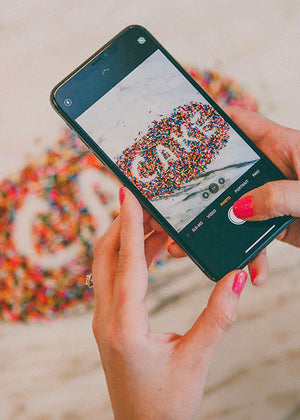 The Best Way to Reach Your Customers
Mobile devices are everywhere, so your customers are always reachable when you need them. SMS marketing services are one of the most effective ways to connect with your customers and keep them returning for another slice. Unleashing the power of SMS marketing with CakeCommerce is easy, and we're here to help you every step of the way to:
• Drive conversions: Every text message you send is an opportunity to increase sales and drive conversions. By allowing customers to opt-in to your SMS marketing messages, you can send targeted offers and reminders to boost sales.
• Build loyalty: Keep your customers engaged with SMS marketing campaigns that build loyalty and keep your brand top of mind. You can send VIP offers, exclusive deals, and valuable content to keep customers coming back for more.
• Start a conversation: SMS marketing is the perfect way to start a more personal conversation with your customers. You can ask for feedback, send surveys, and get valuable insights that will help you improve your customer experience.
• Taking engagement to a new level: SMS marketing is one of the most effective ways to connect with your customers. Text messages can cultivate relationships and strike the perfect balance between promoting your brand and providing valuable content.
The Crucial Details That Matter
With SMS marketing, you can:
• Send text messages to customers and prospects to keep your brand top of mind.
• Include a call-to-action (CTA) in your texts, such as "opt-in to our SMS marketing campaign" or "learn more about our products."
• Schedule SMS text marketing messages in advance so you can always be in touch with your customers even when you're busy.
• Personalize your text messages, so they feel like they're coming from a friend, not a faceless brand.
• A/B test your text messages to see what works best with your audience.
• Automate your text messages so you can focus on other aspects of your business.
• Track who opens and clicks your texts so you can see what's working and adjust your SMS marketing strategy accordingly.
All these features are available with CakeCommerce's suite of SMS marketing services. It's how we help you elevate your customer engagement while freeing your time to focus on different aspects of your business.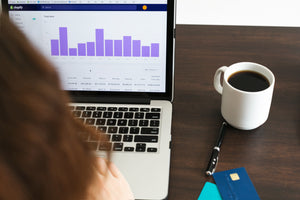 The Future of Customer Engagement
SMS marketing is the future of customer engagement and the super tasty ingredient your customers are craving – and CakeCommerce is the perfect platform to help you get started. We have all the tools and resources you need to launch SMS marketing campaigns to drive sales, build loyalty, and improve your customer experience. Don't wait to see sweet results any longer! Learn more about how SMS marketing can help whip your business into shape by
contacting us today
.