There are many reasons to open an eCommerce store on the BigCommerce platform. From the robust features to the benefit of enjoying zero transaction fees, you can see why thousands of online brands trust this framework.
However, the downside to the platform is that it isn't always easy to customize if you don't have web development experience. And that's where our BigCommerce experts at CAKE come in. As self-proclaimed digital marketing fanatics who love to shop online, we want to help you make your online store as cool, functional, and successful as it can possibly be.

BigCommerce Marketing for the Perfect Recipe to Success
At CAKE, we pride ourselves on being omnichannel marketers who know exactly what it takes to make your brand shine. We make it our mission to stay up-to-date with all of the latest BigCommerce platform options, trends, and best practices.
And we aren't just limited to design elements. We love helping stores like yours customize your website while assisting with other marketing tasks like content creation, Pay-Per-Click (PPC) advertising, email marketing, lead generation, and much more. Just think of us as your sweet new sidekick for success!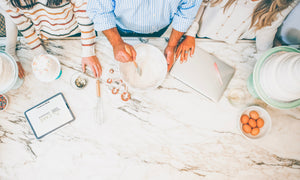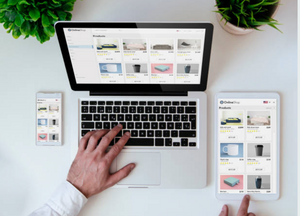 eCommerce Consulting for Your BigCommerce Online Store
While some eCommerce consultants tell you a bunch of promises that never really pan out, our CAKE team is all about transparency. Not only do we know our industry, but we understand the unique intricacies that come along with selling on the BigCommerce platform.
Our primary goal is to be your source for all things related to growing and scaling your online brand. We're here to help with all aspects of the process including advertising, sales campaigns, digital automation, graphic design, content marketing, and just about anything else you can dream up. We want you to succeed and will do everything we can to come up with the perfect marketing mix for your needs!

Helping You Grow Your BigCommerce Store
Think you have to be a new brand to work with our CAKE team? Think again!
The good news is that you don't have to be at the beginning of opening an online store to work with us. Hiring our team of quality eCommerce marketing consultants is possible at every stage of the process. Whether you've been in business one day or one decade, we can help you make smart marketing decisions that ultimately grow your sales revenue as high as a four-tiered wedding cake. Plus, we can even help you take your primarily offline retail store to an online format.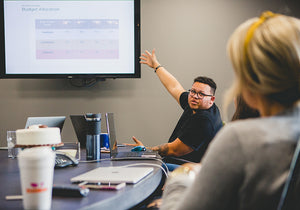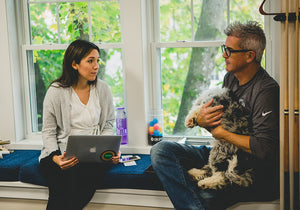 Transitioning from Another Platform to BigCommerce
So, maybe you decided another eCommerce site framework wasn't for you and you're just now exploring your options with migrating to BigCommerce. No problem!
As experts in nearly all of the major platforms, we can help you weigh the pros and cons of making the switch. Furthermore, we can give you solid advice on how to make it happen with as few lumps as possible. And we can even take on the task for you if needed. Whether you've been on another platform for a few years and need tons of data moved over or you just want to try out something different, we're here to help.