BigCommerce Social Media Marketing
Social media is one of the easiest ways to build a following and drive traffic to your BigCommerce store. But the right strategy takes more than just putting up a few posts or buying a few paid ads and hoping for the best.
That's why it is so important to work with an eCommerce social media agency that understands the process of getting your brand in front of the right audience. At CAKE, we have the expertise when it comes to all things shopping and social, which is why we're your best choice for growing your eCommerce business.

Building a Social Media Following for Your eCommerce Brand
eCommerce social media marketing is about a lot more than just having a million followers on Instagram. There's an art and a strategy to finding your target market, tailoring ads to their needs, and performing other top of the funnel campaigns to create a solid audience that's always excited to purchase what you're selling.
Our CAKE team is here to help you identify your ideal customer, determine their needs, and decide how to create social media profiles and posts that showcase how your product makes their life easier. By going through this process, we'll ensure your messaging reflects your brand and propels your company into the spotlight.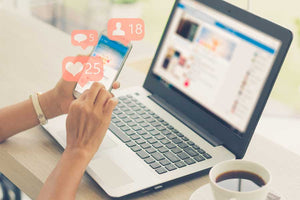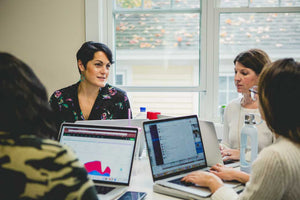 Social Media Marketing for BigCommerce Stores
If you're looking for social media marketing for your BigCommerce online store, our team of BigCommerce experts at CAKE know exactly how to get the job done. Our experienced team of creatives is ready and waiting to get into the metaphorical kitchen and whip up a plan for your next social media campaign.
Not only can we create graphic elements that make excellent posts, but we can also help strategize and track how and when these messages go out. From there, we'll monitor everything including sales and clicks to ensure you're getting the sweetest results possible. We're always excited to see our clients gain popularity on social media and cannot wait to see you do this same with your BigCommerce store.

Paid eCommerce Social Media Strategies That Work
Marketing your BigCommerce online store through social media takes more than just wishing and hoping your next post goes viral. Social media for eCommerce requires consistency and sometimes a boost of paid advertising to really gain traction.
As Facebook and Instagram marketing gurus, our staff is here to assist you in all aspects of running a Search Engine Marketing (SEM) campaign. From copywriting to graphics and retargeting to pixels, we'll be here to make the process as simple and effective as possible. Plus, we can assist in getting your brand on the radar of influencers all over the globe, allowing you to bring your top products to their audience and draw traffic to your website.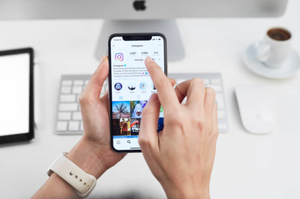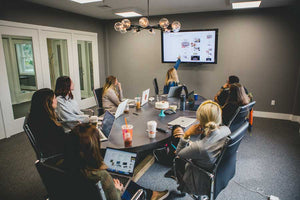 Working with a BigCommerce Social Media Expert
When it comes to BigCommerce advertising options, social media is definitely one of the ways you need to go. Creating buzz about your online store isn't difficult, but it helps if you're working with a team that understands the unique intricacies of eCommerce social media marketing.
Furthermore, you want a marketing agency that has a track record for success and one who understands your particular niche. Here at CAKE, we work with a variety of industries including clothing, apparel, and accessories, furniture and home goods, baby products, beauty brands, and so much more. No matter the industry, we've got you covered in all areas of social media marketing.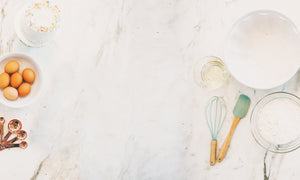 Ready to get started with the
best eCommerce marketing agency
around?
Please contact our CAKE team today to discuss your project and how our services can help you grow your BigCommerce online store.
Contact Us