Paid Social Marketing for eCommerce
For eCommerce stores, paid social is a must. From boosting brand awareness and engagement to generating new leads, promoting sales, and elevating your business through paid partnerships, paid social efforts can make your store top-tier. The perfect addition to round out your media mix and grow your customer funnel, a chef's kiss paid social strategy is the secret ingredient to multi-channel success!
CAKE's Approach
When it comes to paid social, our recipe for success begins with understanding your goals. Before spending any of your precious media dollars, we focus on the roots of our strategy and do our due diligence to evaluate your brand's assets and social presence. We do this to ensure you have an engaged social audience, a consistent posting schedule, and high-quality creative. If any of these things are lacking, we'll align our strategy to spice it up and better position your brand for success!

From there, we plan which strategies and platforms we'll use to target your customers at every stage of the funnel. For example, at the brand awareness layer (when we're trying to grow organic engagement on your posts or increase video views), we'll develop a strategy to promote organic content and draw new eyes to increase the audience pool.

Moving down the funnel to the consideration stage, we want to get that first-party data through social. We'll leverage email addresses with creatives that build a deeper connection. Finally, for the conversion layer, we develop our strategy to hit social audiences with personalized retargeting ads (based on products they've viewed on-site or seen in their feed) and ongoing evergreen conversion-focused content.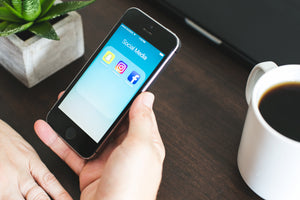 A Taste of Our Social Channels
The great big world of social media encompasses a variety of platforms. From the original big ones like Facebook and YouTube to those "newer" social hangouts like TikTok, there are so many channels to choose from to build out your paid social strategy. As the experts in all things social media, our paid social strategies service Pinterest, TikTok, Instagram, Facebook, YouTube, Twitter, LinkedIn, and Snapchat. With CAKE, the possibilities are endless! 
At CAKE, we not only tailor our strategies to your brand but also to each platform. We don't believe in a one-size-fits-all approach to paid social. Every channel is unique, and your audience engages with each differently, so tailoring our approach to each platform is crucial. In an eggshell, how we run paid social efforts on Instagram versus Pinterest will vary depending on a few factors. 
To whip up an effective, multi-channel paid social strategy, a few things we consider are:
• The type(s) of creative the algorithms want.
• The type(s) of content your audience engages with.
• Platform data.
• Creative best practices that tell your brand story and unique values in a compelling way.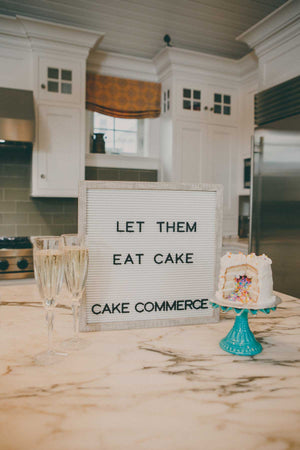 Serving Up Super Sweet Content
Paid social efforts are meant to be scroll-stopping and engaging. Gone are the days of copy-heavy graphics and static visuals. Now more than ever, it is increasingly difficult to get (and hold) users' attention. For paid social content to be effective, it has to be show-stopping.
To create
content
that stops users mid-scroll, our team will evaluate your brand's current content library. From here, we provide recommendations on how it can be repurposed for ads and other paid social content like press mentions, unique value proposition messaging, lifestyle photography, user-generation content, promotional assets, new arrivals, testimonials, and more!
Hungry for More? Work with CAKE!
For a paid social strategy that is top-tier, contact CakeCommerce. Our experts have the skills and experience to develop paid social efforts that are simply chef's kiss.