Affiliate Marketing Services for eCommerce
As a full-service eCommerce digital marketing agency, affiliate programs are just one of CAKE's super sweet specialties. If you're wondering how to make your marketing efforts top-tier, affiliate advertising can boost brand awareness among top-of-funnel audiences and whip up more sales! As experts in all things eComm marketing, CakeCommerce tailors affiliate programs to our brands' unique needs and objectives.
Delight yourself in all the benefits affiliate marketing can offer and experience high returns on your investments when you partner with our affiliate marketing agency. Here's a taste of our digital affiliate marketing services:
But First, What is Affiliate Marketing?
To whip up an affiliate program, you'll need four ingredients. A chef's kiss affiliate strategy calls for:

• An "advertiser" selling products (AKA, your brand)
• A "publisher" who promotes these products (AKA, the affiliate)
• An incentive or "commission" for the advertiser to sign on with (AKA, their compensation per sale)
• And, of course, customers!

An affiliate program requires the advertiser to establish a partnership with the publisher (or publishers), who will then market their products through various channels.

What's especially sweet about digital affiliate marketing is the relationship between a brand and an affiliate is mutually beneficial. How? For starters, the affiliate earns a commission for promoting a brand's products (all while gaining more traffic to their channels). Simultaneously, brands leverage the affiliate's influential status, user traffic, industry expertise, and social media influence to generate new leads, brand awareness, and sales. It's a win-win for both parties!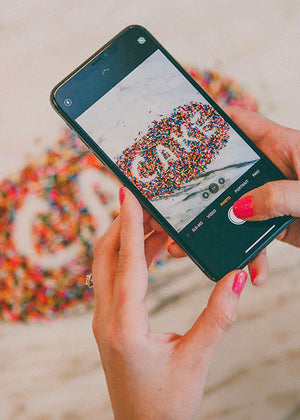 Why an Affiliate Program is a "Must-Have" Ingredient in Your Marketing Mix
Still not convinced your brand should consider implementing an affiliate program? While boosting brand awareness and driving sales sounds appealing, here are a few other benefits to affiliate marketing that are sure to work up an appetite: 
They're a low-risk investment. The best thing about affiliate programs? You only have to pay affiliates when they make a sale. So, if your affiliates aren't driving conversions, you don't want to waste money on ineffective efforts.
Targeted traffic. Our team ensures that the affiliates you partner with are the best option for your brand. We recommend only the best for our clients and will only invite prospective affiliates that you approve. This ensures that the traffic directed to your brand by affiliates will have a need for your products. If an affiliate resonates with your brand, their following will, too.
Affordable initial and ongoing costs. Because the affiliates' advertising efforts take place on their personal channels, this service is unlike Pay-Per-Click (PPC), for example, where you have to actually pay for every click to your site. Thus, your brand saves money by paying much lower fees for affiliate platform usage and any other paid placements for higher-tier affiliates. This is just one of the many reasons why affiliate programs have become a favorite go-to in the marketing mix.
Flexibility. Affiliate programs are incredibly customizable. Whether you're hungry for something filling or would prefer a program that's a little more bite-sized, we'll tailor it to your tastes! Plus, you can scale your efforts based on progress and performance. 
A reputation boost. Affiliate marketing is an opportunity for your brand to develop a network of trustworthy and valuable affiliates that promote and position your products (and your business) in a positive light. This is a great way to boost your brand's reputation among a community of loyal followers.
Dig Into Our Super Sweet Approach
Hungry for more? We thought so. Here's how our team whip ups affiliate marketing strategies that are sure to satisfy:
Discovery. Before we begin mixing your perfect affiliate program, our team aligns your brand and marketing goals, program budget, and key performance indicators (KPIs) for success metrics. From here, our team will recommend a strategy tailored to meet these needs.
Pre-Launch. Next, we'll sift through every component required to set your affiliate marketing program up for super-sweet success! During this phase, we'll sprinkle in landing page recommendations for your site (for your affiliates to sign up with), select your desired affiliates or affiliate groups, establish commissions, and bake in creative assets to provide to the affiliates (these include text and banner creative). We will also develop a strategy for announcing and marketing your new affiliate program on your channels (such as email and SMS) to spread the word. 
Launch. With your affiliate program now live, our team will research both evergreen and niche affiliates that resonate with your target audience(s), products, and campaign initiatives to continue developing the program. We'll also leverage search engine optimization (SEO) insights to target high-DA bloggers as well as recruit and manage affiliate relationships, adjust commission rates, and introduce placement approvals based on your program's performance. 
Post-Launch. To help your brand get the most out of your investments, our team will conduct ongoing performance analysis and optimizations while your program is live. These include developing activation campaigns to boost revenue with existing affiliates and brainstorming unique offers or new communication opportunities, for example. We'll conduct and schedule monthly reporting touch bases through Google Analytics and other platform dashboards on both KPIs and affiliate performance rates. Our team will also make recommendations to A/B testing your banner creative, copy, and promos.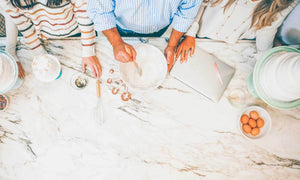 Have a Slice of CAKE!
Taking your brand's marketing efforts to the next level is a piece of CAKE when you work with an agency like CakeCommerce. Want to learn more about our services,
platform expertise
, or affiliate marketing programs?
Contact our team
!