Are you looking to grow your WooCommerce store? To make this happen, you need an abundance of website traffic. While organic search marketing is great for the long-term, it's important to get your brand's message out efficiently in the short-term, too. 
Instead of wishing customers would visit your eCommerce site, you can increase brand recognition and grow your business with WooCommerce Pay-Per-Click (PPC) advertising. The sweetest part? You don't have to attempt this process on your own. Our team of WooCommerce PPC experts is here to help every step of the way.
What Makes eCommerce PPC Different Than General Paid Ads?
Although agencies claim to be the best for WordPress PPC advertising, most don't know the unique intricacies required for online retail sales. PPC for eCommerce sites is a bit more complicated, which requires a unique full-funnel strategy for success.
Rather than sending traffic to your store and hoping for the best, you need to have a strategy with an end goal. For example, sending shoppers to a landing page with a killer deal for a specific product or signing up for your email list to receive a coupon. 
Pushing traffic to your main website assuming someone will buy from you isn't going to get you positive results, which is why it's vital to work with an agency that understands the ins and outs of eCommerce strategy.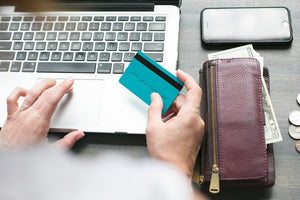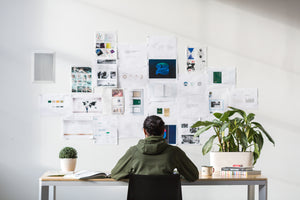 Why You Need a Full-Funnel Approach for WooCommerce Marketing
At CAKE, we know the importance of using a full-funnel approach for paid advertising. After all, your ultimate goal is to increase sales, boost brand loyalty, and improve average order value for an increased return on investment (ROI). 
That's why we offer several critical WooCommerce marketing options to help you achieve the results you're looking for. Let's take a closer look: 
• Paid Search: WooCommerce Google Ads are a great way to get in front of new customers, build brand recognition, and increase sales.
• Google Shopping: There's never been a better time to start advertising on Google Shopping, and our CAKE team can help you put together a sweet campaign.
• Display Search: Reaching specific audience segments based on product need, user intent, and search history is simple with our display search services.
• Layered Search: Why stop at just one channel? Much like a multi-tiered wedding cake with extra buttercream, you want to build on your advertising process with a layered approach.
Top Benefits of Working with WooCommerce Pay-Per-Click Experts
So, why work with a paid media advertising agency like CAKE Commerce? We're complete experts at all things PPC and WooCommerce. We help ensure your campaigns are always created based on your business' goals and data-driven from start to finish, from deciding on a strategy for your ads to implementing and tracking them.
Our approach to paid advertising is unique because we consider your advertising wins as a personal win. We genuinely want you to succeed and for us to be the best eCommerce PPC agency we can be.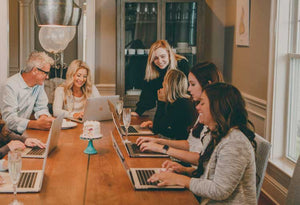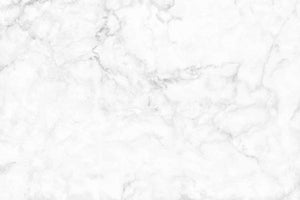 Work With a Sweet Team of WooCommerce PPC Experts
At CAKE, we aim to help our eCommerce clients succeed.
Not only are we experts at WooCommerce PPC, but we can help with other areas of your digital marketing, too.
Contact CAKE today
to learn more!