Cabana Life eCommerce Case Study
Proof is in the Pudding
38% Increase in Organic Revenue with SEO Campaign
30.65% Increase Organic Website Traffic
23.9% Increase Overall Average Order Value
79% Increase in Revenue from PPC Advertising

ABOUT CABANA LIFE
Originally founded by a skin cancer survivor, Cabana Life is a lifestyle brand that features fashionable sun protection in a variety of vibrant prints and beautiful silhouettes. They use only the highest-rated UPF luxurious fabrics to create flattering designs for men, women, and children. As a brand, they have a hefty goal of combining beautiful clothing pieces with sun protection for items that are as practical as they are eye-catching.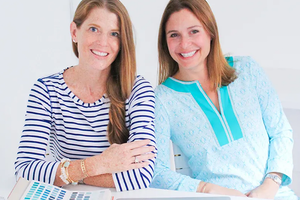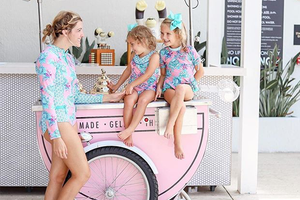 Initially, Cabana Life was not satisfied with the performance of the two previous agencies they hired. One was focused on search engine optimization (SEO), while the other only handled pay-per-click (PPC). These two companies spent more time getting in the way of each other's work then actually getting the job done—which was why our CAKE team was more than happy to step in to bring the company's marketing efforts under one roof.

We immediately set to work in determining areas that needed the most focus. The initial challenge was to create a system that cohesively blended organic and paid traffic, while proving to the client that we could easily improve both. In the end, we chose to enhance performance by introducing a full-funnel, omni-channel strategy that focuses on generating healthy prospects from upper funnel paid social and paid search advertising that are then driven to purchase by robust lower-funnel retargeting campaigns.
Their website was also very thin in terms of content and required an entire on-site SEO revamp including title tags, meta descriptions, and alt image tags. We optimized category descriptions and started to flesh out blog posts with exciting and engaging content. We also put a big focus on the offsite SEO to build quality backlinks for the site using strategies such a guest posting, competitor backlink analysis, broken link reclamation, and unlinked brand mention reclamation. OUR RESULTS IN THIS AREA WERE QUITE SUCCESSFUL AND SPEAK FOR THEMSELVES—OVER 37% INCREASE IN ORGANIC REVENUE ON THE WEBSITE.
When we first began working with Cabana Life, their site lacked a severe amount of optimized content. Through a bit of effort, we were able to create a serious increase in the number of visitors to the website from search engine traffic. Another area that needed serious improvement was Cabana Life's PPC strategy. Their previous providerlacked focus, which made it difficult to create meaningful retargeting campaigns.
Initially, we did not have it in the project scope to help Cabana Life with paid social media marketing. After much discussion, it was determined that combining this aspect of digital advertising with the other items we were helpingwith was the best way to have a true comprehensive marketing strategy.