Beauty eCommerce Marketing Experts
You've worked hard to develop your cosmetic brand, and now is a great time to draw attention to the wonderful beauty products you have to offer. Your next step is to build a following of dedicated customers with thoughtful and strategic digital marketing. That's where our CAKE team has you fully covered.
We're eCommerce marketing experts at using the latest techniques for beauty ad campaigns to increase traffic, brand awareness, improve conversions, and grow in ways you never thought were possible. Our sweet recipe for success features an omnichannel approach designed to help you achieve your perfect retail marketing mix.

Grow Your Beauty Brand Strategy with Digital Marketing
If you've looked into the huge umbrella of what digital marketing entails, you might have felt a little overwhelmed. We are here to help walk you through the process of creating beauty eCommerce marketing strategies for things like Content Marketing, Social Media, Email Marketing, Pay-Per-Click (PPC) advertising, and so much more.
We're also here to assist with the technical details, including setting up tracking features, properly utilizing Google Analytics, and analyzing sales data. While you're hard at work ensuring your buyers look and feel their best, we're ready to make the customer journey as smooth as can be from start to finish.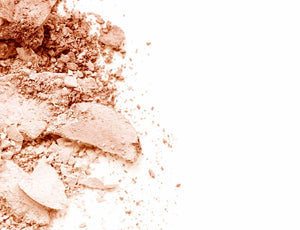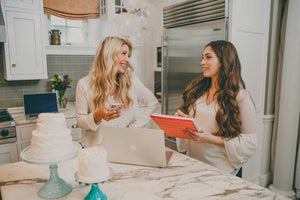 Beauty eCommerce Website and Store Design to Suit Your Needs
Customizing your beauty eCommerce website doesn't have to be difficult. Our team of beauty industry Shopify experts are here to make the process simple while keeping your goals, ideas, and target audience in mind. Whether you're just launching your beauty brand for the very first time, transitioning from a brick-and-mortar boutique, or just want to spruce up your online store, we can make your online presence exceptional.
Not on the Shopify platform? Our knowledgeable team here at CAKE can assist with many other eCommerce store frameworks including Magento, BigCommerce, and WooCommerce. Let us help you take your idea of the perfect eCommerce store design and turn it into a reality.

Social Media Marketing for eCommerce Beauty Brands
When it comes to advertising your eCommerce beauty brand, it is important to have a solid social media strategy. With a partner like CAKE, you can rest assured that all best practices are followed as we help you set up your digital channels, publish awesome content, and create an engaged audience.
We can also assist with paid and influencer marketing to make your beauty brand social media campaign a success. Forget having to search out popular Instagram partners to help boost your brand. We'll do the hard work for you while creating cohesive Facebook ad campaigns to ensure a major win.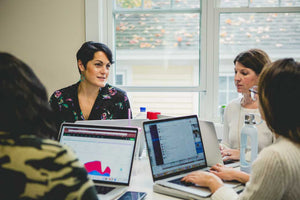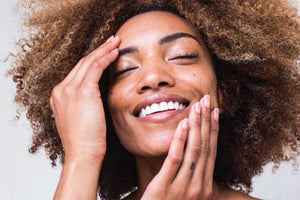 Search Engine Optimization and Content Marketing
Of course, Search Engine Optimization (SEO) is crucial for all eCommerce brands. However, the beauty industry takes an extra bit of finesse and that's why CAKE is here to help. Let our eCommerce SEO experts do all of the appropriate keyword research to make certain you're ranking for the right keywords and phrases. We'll also take a look at the competition to ensure you're going for the right targets for your particular audience.
Plus, we'll leverage our access to beauty bloggers around the globe to help create on-brand guest posting opportunities where your company can build trust and introduce new customers to your products.

Let the CAKE Team Scale Your eCommerce Beauty Brand
We're excited to work with your eCommerce beauty brand to increase conversions and scale your business through our tested strategies. From skincare to makeup, our team of digital marketing experts is here to help eCommerce brands in the beauty industry. Contact CAKE, the
best beauty advertising agency
today to get started.