How We Helped oomph Rise to the Top

Overall. ROAS increased by 97%, going from 1.33 to 2.62

223% increase in revenue from  non-branded PPC campaigns

Non-branded share of paid media revenue went from 3% to 8%

31% increase in assisted conversions, 20% increase in assisted revenue

about oomph
Founded on the basis that the slightest amount of color makes a difference in every room, oomph designs and manufactures custom furniture and accessories for the home. From accent tables to lighting, their products feature a chic aesthetic suitable for those with high-end décor taste. Best of all, their products are Made in America to increase local revenues and create jobs.
Add a little oomph to your home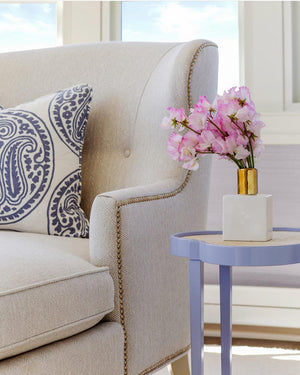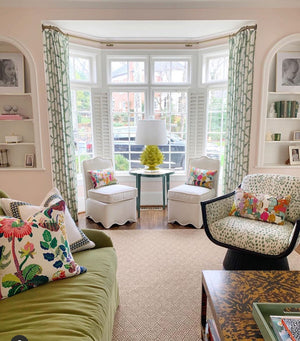 the results
Non-branded PPC revenue increased by 223%
ROAS went from 1.33 to 2.62, increasing by 97%
Non-branded share of paid media revenue went from 3% to 8%
Non-branded transactions saw a 233% increase
Since starting with CAKE in January 2019, oomph has seen a 10% increase in revenue
31% increase in assisted conversions and 20% increase in assisted revenue

services offered
Pay-Per-Click (PPC) Advertising
Search Engine Optimization (SEO)
Programmatic Media Strategy & Execution
Landing Page Conversion Rate Optimization
learn more about our services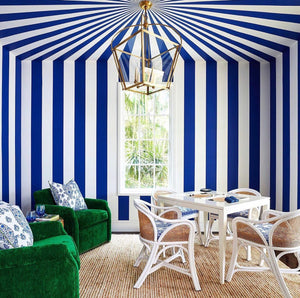 The Perfect Marketing Mix
The partnership between oomph and CAKE began as a need to improve stagnating marketing and create brand awareness. While oomph was making great strides in attempting an online presence, they really needed a team with a multi-faceted approach to help develop a marketing mix that worked towards optimal sales growth.
To start, our team realized that there was quite a bit of work to be done in terms of non-branded marketing and overall brand recognition. So, we went to work and started mixing up the perfect Paid Media and Pay-Per-Click (PPC) advertising strategy for the brand. We first focused on launching non-branded paid search ads, revamping their shopping campaigns, and creating a paid social campaign. In addition, we set up remarketing campaigns to lead these new users down the funnel with the goal of them eventually converting. But, the primary focus overall was to drive non-branded traffic and grow brand awareness, so we started tracking assisted conversions to gain insight into how effective brand awareness tactics were bringing users back to purchase.
With oomph seeing only 3% of their paid media revenue coming from non-branded efforts, it was necessary to combine the above ingredients to create the perfect recipe for their brand. Once the optimized non-branded efforts were implemented, we were able to scale oomph's non-branded paid revenue by 223% and increase non-branded ROAS by 97%. By growing oomph's brand awareness we also saw that paid efforts were bringing incremental revenue from users coming back to purchase, which is resulting in a large lift in assisted conversions (a 31% increase to be exact!).
As a result of our Paid Media strategy, oomph has reduced its branded budget while increasing revenue. This includes increased search visibility and a huge rise in non-branded PPC transactions during the campaign period. Also, due to the lower spending on branded terms, oomph saw an extra $60K growth in organic revenue, which is now free since the reliance on branded paid was turned down. 
While these results for oomph are phenomenal, we are still hard at work helping them achieve success. In the future, we hope to continue our PPC efforts through continued growth of brand awareness via channels such as paid social and programmatic display.