bella bliss® eCommerce Case Study
TASTE OF SUCCESS

Paid search revenue increased 891% YoY

883% MoM increase in paid social revenue

354% MoM increase in eCommerce conversion rate

SEO revenue increase 26% YoY
ABOUT BELLA BLISS®
bella bliss® is a children's clothing company based in Lexington, Kentucky, with clothing sizes ranging from infants to tweens for both boys and girls. With exclusive prints and patterns created in-house, every piece is a true heirloom that's perfect for everyday play, special occasions, those picture-worthy moments.

What sets bella bliss® apart from other competitors is their philosophy that a brand should grow with the baby that wears it. They promote themselves as an outlet that parents can fall in love with when their child is a newborn and continue shopping through the tween years. From basics to specialty items, bella bliss® prides itself in creating apparel that reflects the magic of childhood, with breathable fabrics and charming patterns for every season.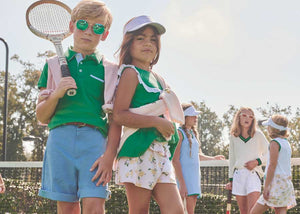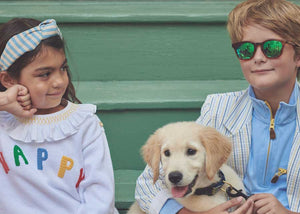 THE RESULTS
• 891% increase in paid search revenue over previous year
• Paid search conversion rate increased 215% over previous year
• 253% increase in branded search revenue since launch
• Search engine optimization revenue increased 26% year-over-year
• Organic revenue increased 237.5% in January 2021
• Paid social revenue increased 883% month over month
• Paid social transactions rose 1330% month over month
• eCommerce conversion rate increased 354% month over month
SERVICES
• Search Engine Optimization (SEO)
• Pay-Per-Click (PPC)
• Paid Social
• Email Marketing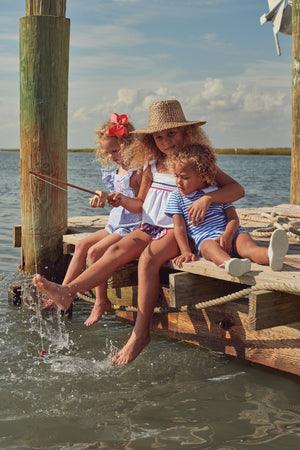 THE PERFECT RECIPE
As a children's clothing retailer, bella bliss® came to CAKE with a specific request to improve visibility across all digital channels and create a true omnichannel approach to marketing. Thankfully, as experts in eCommerce, we were able to whip up the perfect media mix that produced near immediate results in multiple areas.
One of the cornerstones of helping bella bliss® improve brand recognition was through PPC advertising. We implemented a full-funnel approach, including responsive display ads, Google Shopping, and both branded and non-branded search ads. This was directly contrary to the previous plan the company had been utilizing for growth before working with CAKE.
After making these changes, we also noticed a great synergy between paid search and paid social. We've seen a large lift specifically in branded search as a result of the new placement strategies, as well as the new audiences we're prospecting on Facebook. It's evident that we captured many new eyeballs who are now becoming familiar with the brand and actively searching on Google.
Our CAKE experts also worked closely with the bella bliss® team to create paid social assets that would convert, including utilizing their organic templates. Additionally, we amplified their organic content with a paid campaign to build in-platform audience data to retarget with and help grow their Instagram engagement. The data we received from our campaigns allowed us to provide tangible insights to bella bliss® about their ability to continue to optimize their organic and paid assets.
Another key ingredient in our recipe for success was to optimize the bella bliss® website for search, further improving brand awareness and reaching new customers. After the brand launched a new site on December 3rd, 2020, our SEO team worked to consolidate category and product pages and emphasize top keywords, create valuable, keyword-rich content, and increase domain authority through a link-building strategy.
Our email strategists also worked hard to develop and implement an email marketing plan for bella bliss®. The challenge? Black Friday was fast approaching, giving the team limited time to migrate the brand's email account to Klaviyo, build out templates for various automations, and ensure emails didn't end up in junk folders. With a little creativity and a lot of strategic thinking, our team was able to get everything ready in time for the biggest shopping holidays of the year. Since the integration in November, our email automations (including the welcome, abandoned cart, browse abandon, and post-purchase series) have seen an excellent return on investment. In fact, our Klaviyo welcome flow is on track to make about 67% more revenue than the client's initial Mailchimp campaign did in the same amount of time!
In short, the partnership and expertise bella bliss® received from the CAKE team has made a huge difference in overall brand recognition, sales, and visibility across multiple channels. Talk about having your CAKE and eating it too!