BeautyBio eCommerce Case Study
A Piece of cake

328% increase in Black Friday & 100% increase in Cyber Monday Sales

69% Conversion Rate Increase Over Previous Year 

Returning Customer Rate Increased 163% Over Previous Year

36% Increase in Sales Due to Email Marketing Campaign

ABOUT BEAUTYBIO
BeautyBio is an industry-leading beauty brand that is dedicated to creating products backed by one mission: truth in beauty. Their focus on a formula-honest and results-driven skincare line has caught the attention of a multitude of top media companies and influencers including Kim Kardashian, Rachel Parcell, Allure Beauty, Cosmopolitan, and many more. It is this dedication to customer satisfaction and experience, plus a strong commitment to developing a quality product, that makes this brand an easy choice for consumers.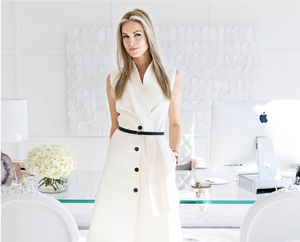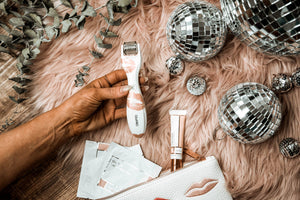 THE RESULTS
• 328% Increase in Black Friday Sales Over Previous Year
• 100% Increase in Cyber Monday Sales Over Previous Year
• 69% Conversion Rate Increase Over Previous Year (7.9% Increase for Desktop Shoppers; 2.9% Mobile Shoppers)
• Returning Customer Rate Increased 163% to 22% Over Previous Year
• Average Order Value Increased 1.5% Over Previous Year
• Instagram Sessions Rose by 329%
• 36% Increase in Sales Due to Email Marketing Campaign
• Black Friday/Cyber Monday Proved to Be Most Successful Campaigns

SERVICES
• eCommerce Team Management
• Strategic and Monthly Planning
• Campaign Strategy and Execution
• CRM Strategy and Execution
• SEO Strategy and Execution
• UX Analysis and Optimizations
• Web Development and Design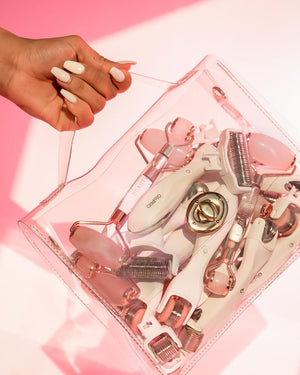 Holiday Strategy done right.
As a member of a highly competitive market, BeautyBio knew they needed assistance standing out from the competition and positioning themselves as a leader during a saturated holiday shopping period. BeautyBio at the time did not have the internal team to take on such a large-scale campaign. CAKE was able to offer strategy, design, development and paid media to act as BeautyBio's marketing department. As a result, we created a UX savvy gift guide, a thorough email cadence, a full-funnel paid media strategy, and cohesive, creative designs across the board all while keeping KPIs and shop inventory top of mind. 
This campaign was incredibly successful in catching the attention of both new customers and previous shoppers, showcasing our team's ability to help the company break out of the shadow of the competition and get noticed through the clutter of such a busy marketing season. The total sales increase of 328% on Black Friday and 100% on Cyber Monday shows the power of having a knowledgeable and experienced marketing team on your side.
After such a successful Q4, BeautyBio continued to use CAKE's services to create a comprehensive multi-channel strategy including elements such as product launches, site-wide sales, holiday promotions, brand awareness, and multiple other adhoc campaigns designed to drive conversion. Simply put, they had a great product but needed a little help in getting the word out digitally.
Our team was able to assist with numerous other areas of growth including search engine optimization, email marketing strategy and execution, CRM strategy, and UX analysis. This multi-channel approach to success allowed us to assist the BeautyBio team in creating a variety of successful sale campaigns, including the very profitable Black Friday/Cyber Monday Sale and the company's first-ever Friends and Family campaign, which generated the highest gross sales day in their ecomm shop history.