Mon-Ami Designs eCommerce Case Study
TASTE OF SUCCESS

Increased returning purchases by 1,000%

160k impressions per day across all channels

700% increase in direct-to-consumer (DTC) revenue

Google shopping campaign yielded a ROAS of topping 4
ABOUT MON AMI
Mon Ami Designs is a children's brand that takes European-inspired trends and translates them into the tastes and price points of the American market. Mon Ami, French for 'my friend,' features chic, whimsical keepsake dolls, plush toys, elegant home decor, and seasonal gifts. There is a collection for every child's imagination, from tea parties to under the sea.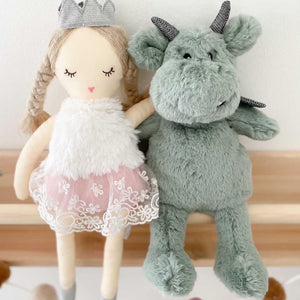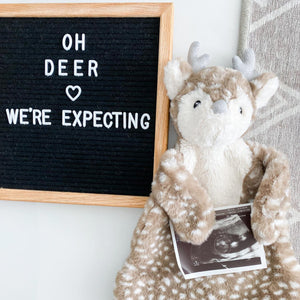 THE RESULTS
• Increased returning purchases by 1,000%
• 1.4 million impressions total
• 160k impressions per day across all channels
• 700% increase in direct-to-consumer (DTC) revenue
• 13k new visitors to their site
SERVICES
• Pay-Per-Click (PPC)
• Paid Social
• Amazon Storefront Set-Up
• Amazon Advertising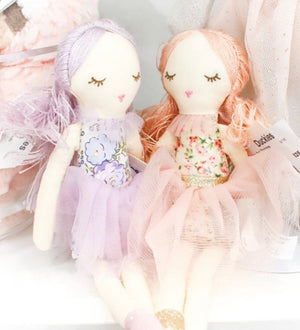 A Sweet Strategy
CAKE started working with Mon Ami at the beginning of Q4 2020 to help launch the brand's direct-to-consumer (DTC) marketing efforts for the holiday season. Before working with our team, Mon Ami was primarily B2B and wanted to expand into the DTC market. Because of Mon Ami's limited experience, CAKE was hired to whip up a full-funnel media plan to accomplish their marketing goals.
Our digital strategists started by implementing Pay-Per-Click (PPC) advertising to roll out search and shopping ads. We did this by setting up an account with Google Ads and Merchant Center. CAKE optimized Mon Ami's product feed to be focused on their award-winning dolls and began serving search ads on both branded and non-branded search terms. Using PPC in our marketing strategy, we built out a branded campaign to help capture potential leads looking for products Mon Ami sold. Our shopping campaign yielded sweet success resulting in a return on ad spend (ROAS) of almost topping 4.
The next step for CAKE was to increase brand awareness. To do so, we added a dash of paid social to Mon Ami's marketing mix. This allowed us to segment their audiences so our messaging and imagery could speak to each customer persona. By looking at their Google Analytics data, we were able to see which Mon Ami products were yielding the most sales. Once we gathered that information, we used images of their top-performing dolls to acquire traffic to their website. CAKE generated a 230% increase in revenue from the month before their social launch. 
After a month of running evergreen content, we switched to holiday-focused copy and creative. Due to COVID-19 (Coronavirus), we targeted consumers who would typically attend seasonal events and featured ads that spoke to that. For example, we included Mon Ami's nutcracker dolls and wrote copy around, "Missing the ballet this year? Take a piece home with you." The holiday initiative drove over 85% of Q4 paid social revenue.
With help from CAKE, Mon Ami's Q4 and holiday marketing efforts were a success. We focused on expanding their business into the DTC market by optimizing their product feed. Our team also served ads using beautiful imagery and compelling copy to showcase their award-winning dolls. After working with CAKE to build a full-funnel marketing strategy, Mon Ami is now positioned to continue growing and making whimsical keepsakes for every child's imagination.