Sküze eCommerce Case Study
Take a Slice Out of This eCommerce Success

2183% YoY Increase in PPC Revenue

Email Post-Purchase Open Rate Is 54%

Transaction Are Up 2,004% YoY From PPC

Conversion Rate is Up 1,012% YoY From PPC
About Sküze
From the inside out, Sküze footwear is designed for superior comfort. Featuring stylish athletic and casual styles for men and women, the brand designs each pair with the wearer's needs in mind. With over 30 years of experience in shoemaking, the Sküze team places a high emphasis on the use of top-quality materials for overall durability. Their unique approach to combining aesthetics with function is a key reason why they are so popular with consumers.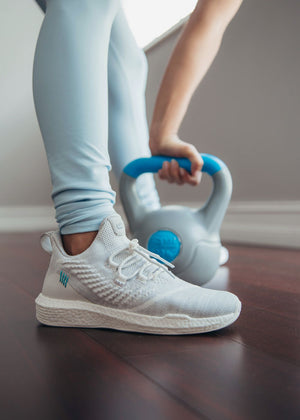 The Results
• PPC Revenue Increase by 2,183% YoY
• PPC Transactions Up 2,004% YoY
• PPC Conversion Rate Up 1,012% YoY
• Revenue Up 1,234% Over the Last Eight Months
• 54% Post Purchase Email Open Rate
Services
• Campaign and Promotional Planning
• Email Marketing
• Paid Social
• Paid Search
• Monthly Development Support
• UX Updates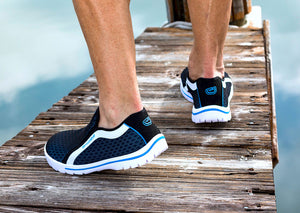 Mixing Up the Ideal Marketing Recipe
The partnership between Sküze and CAKE is a unique one that actually started as a referral from another eCommerce brand we helped in the past. With our team's reputation for excellence and results, it became an easy decision for the founders of Sküze to choose us for their online marketing needs.
Initially, Sküze hired CAKE to help scale their business digitally. Their customer base included many retailers and distributors, but the brand did not have a big online presence. To make this happen, our initial focus as an agency became creating a foundation across multiple channels that could easily build brand recognition.
From there, we worked to give Sküze the forward momentum necessary to achieve success in a variety of areas. For example, we created a 360-degree approach for their monthly promotion that breaks into multiple categories, including email, paid social, paid search, and recognition on the website. This combination of channels for their campaigns has proven to be very sweet in terms of creating brand awareness and increasing year-over-year sales significantly, showing that the more channels you invest in can help drive success and more revenue for a campaign.
There was also a strong emphasis on growing email marketing as a profitable channel. With the help of our CAKE team, we've created several automated email sequences, including welcome, abandoned cart, post-purchase, and other emails. We also assisted with improving Sküze's email acquisition strategy by using pop-ups and a footer integration.
However, the real story behind our work with Sküze is the ability of our CAKE team to create a solid 360-degree, multi-channel strategy to achieve results on a variety of levels. From efforts fueling paid advertising to overall user experience changes, our agency has created a solid digital foundation to spur massive growth for the retailer.
Best of all, the changes we've made have all included an evergreen approach and utilize best practices. As a small sample, organic search engine optimization (SEO) increased due to utilizing recommended approaches each time we publish new content, even though we did not initially work to improve search ranking.
In short, the partnership between Sküze and CAKE has been a sweet one. Not only were we able to help them in areas like email marketing and messaging automation, but we improved their overall eCommerce store user experience (UX) for increased customer retention. The end result? A digital marketing strategy that, like the brand's footwear catalog, combines aesthetics with function.