The Bloom Method Case Study
A Taste of Our Sweet Results

34% growth in YoY subscription sign-ups

75% growth in subscriptions originating from paid media

18% drop in paid media subscription cost per acquisition (CPA)

100% growth in new visitors to the site
About The Bloom Method
The Bloom Method is an original fitness program for pregnant women. Founded by moms, for moms in 2009, they have been the leader in prenatal, pregnant, and postpartum fitness programs ever since, offering safe and sweaty workouts for women at every stage of pregnancy. Studio Bloom offers over 350 workout videos that are streamable online or from their app. As the number one fitness app for modern moms, The Bloom Method empowers expecting women through core and pelvic floor strengthening exercises designed to help mothers connect with their bodies. Their brand has been featured by a variety of notable names, including Glamour Magazine, goop, Forbes, and more!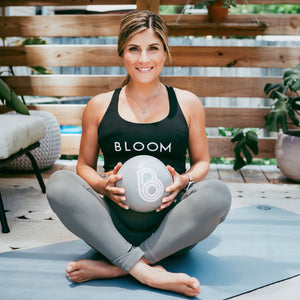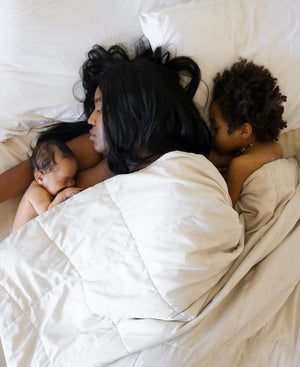 Results
• 34% growth in YoY subscription sign-ups - (1,892 vs 1,417)
• 75% growth in subscriptions originating from paid media - (581 vs 333)
• 18% drop in paid media subscription CPA - ($69.29 vs $84.01)
• 100% growth in new visitors to the site - (77.5k vs 38.6k)
How CAKE Served Up Success
The Bloom Method came to CakeCommerce in early 2022, looking for support to scale business. They sought an agency that could make tracking and measuring paid media success a piece of cake, as they lacked data synchronization across various marketing platforms. However, the greatest challenge our team of eCommerce specialists came across was a lack of insight and understanding as to what occurs during the buyer journey before customers sign up for The Bloom Method. The team at Bloom did not have strong systems in place to evaluate how customers in their system reached their site and sign-up page, limiting their ability to scale performance and identify what was working and what wasn't.
For the CAKE team, understanding the buyer's journey in its entirety is the secret ingredient to measuring success and optimizing your eCommerce marketing strategy to effectively target audiences and drive conversions. With this as our number one goal, we worked with Bloom Studio to develop a top-tier recipe for paid search advertising. To do this, we moved their efforts away from bottom-of-funnel tactile and introduced a more holistic, full-funnel approach to better position the brand with Google. 
We stripped all competitor campaigns and pulled back 80% of their branded search spend, then shifted focus to high-intent, non-branded keywords like "postnatal exercise," "postnatal workout," "prenatal workout plan," and "prenatal cardio," for example. Targeting these keywords developed an appetite among new prospective customers, making them hungry to learn more about The Bloom Method.
The biggest win we've seen (so far) has been baking in software that connects Bloom's various marketing platforms to better understand the customer journey and proper marketing attribution. With the integration of this software, CAKE and Bloom can now connect user profiles of subscriptions to the marketing channels they came from pre-sign up. We can then use this to better inform future strategies and continue enjoying these sweet results!