A Slice of Success

New users increased by 168%

Revenue increased by 565%

Conversion rate increased by 192%

Transactions increased by 350%
About Rustic Gem
Rustic Gem is a small, women-owned jewelry brand local to the rolling hills of California. Every design is inspired by the beauty and simplicity of gemstones, and no two pieces are the same. Owner Tracy Kennedy founded her Rustic Gem because she believes, "You are unique, so why shouldn't your jewelry be?"

What began as a hobby for Tracy has blossomed into a heartfelt labor of love. Tracy's one-of-a-kind jewelry creations are inspired by a combination of her obsession with big city fashion and the contrasting natural and rustic surroundings of her studio, nestled in the rural Northern California foothills. She crafts each piece by hand with versatility in mind and even specializes in bridal jewelry. From the corporate professional to the busy mom and the fashionista meeting friends for Sunday brunch, there's a Rustic Gem creation for each and every lifestyle.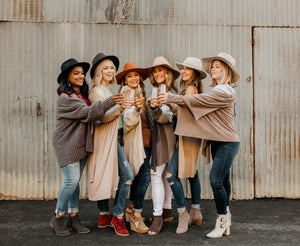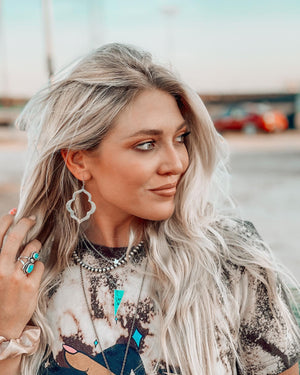 Sweet The Results
• New users increased by 168%.
• Sessions increased by 143%.
• Pageviews increased by 146%.
• Revenue increased by 565%.
• Conversion Rate increased by 192%.
• Transactions increased by 350%.
Services
• Full-Service Influencer Marketing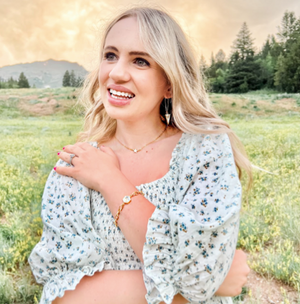 A Taste of Our Recipe for Success
Before partnering with the eCommerce marketing experts at CAKE, Rustic Gem tried facilitating influencer marketing on their own, with no shortage of bad batches. Some influencers happily accepted the free product without ever posting. While Rustic Gem had some good one-off partnerships, they didn't know how to scale their influencer efforts to take their brand to the next level. 
As more and more brands entered and mastered the influencer marketing space, Rustic Gem Jewelry consulted CAKE to optimize their influencer marketing and maximize results. Specific goals they wanted to achieve were raising brand awareness, boosting engagement, driving traffic to their site, and increasing product sales through influencer efforts.
Our recipe for Rustic Gem's sweet influencer marketing strategy consisted of four ingredients. First, the initial kick-off strategy, which was developed around how many influencers we would work with, the size, scale, and scope of those influencers, the deliverables we would ask for, and the channels we planned to activate. Next, we sprinkled in a little outreach to source and invite over 100 vetted, campaign-qualified influencers using a unique branded creative brief. Then we added in a sprinkle of management, which allowed our team to select influencers and confirm deliverables. During this time, our social team also worked on campaign communications, including drafting, brand questions, post approvals, and payment. The final ingredient was reporting, where we provided a full report from collective campaign results to individual performance and next steps. 
To make Rustic Gem the top-tier brand it is today, CAKE ran an influencer marketing campaign with 12 influencers (ranging from micro to mid-sized) to spread the brand's name beyond California. To source creators, our team generated four influencer personas based on Rustic Gem's audience demographics, geographics, and social qualitative insights. These personas included:
Always Fashionable 
Boho Chic
Cosmic Cowgirl
Millennial Mom 
Influencers were gifted a custom set of jewelry based on their unique style and preferences and were asked to create content with it. 
By working with CAKE on multiple influencer campaigns, Rustic Gem maximized their potential, re-engaging influencers and working the marketing funnel by stage, beginning with brand awareness and moving down to conversion.
To learn more about how CAKE's influencer marketing services can elevate your brand, contact our team.