Fine Linen & Bath Shopify Case Study
FINE LINEN & BATH EMAIL & SEO CASE STUDY

Revenue increased by 116%

Average order value went up by almost 50%

Email automations are contributing to 10% of all revenue

Overall search visibility increased by 20.49%

ABOUT FINE LINEN & BATH
Fine Linen and Bath is a luxury linen retailer of the world's finest brands from bed and bath to table. Since 2004, they have dedicated themselves to providing a concierge shopping experience that allows customers to navigate through their website with ease. With a vast array of bedding, bath, table linens, and accessories, the world's premier brands are always one click away. "We are here to bridge that gap. At Fine Linen and Bath, it is our absolute mission to offer an in-store experience with the convenience of shopping online."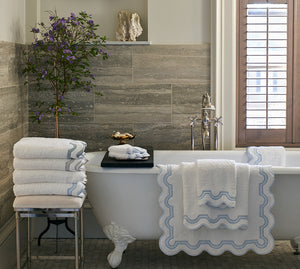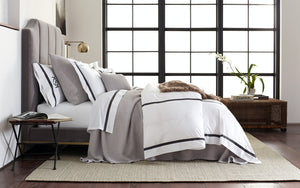 THE RESULTS
Revenue was up 116% since working with CAKE
Average order value increased almost 50%
Conversions improved by 113% from 160 to 198
Email automations are contributing to 10% of overall revenue
Search visibility increased by 20.49%

SERVICES OFFERED
New Email Campaigns: Weekly Welcome, Post-Purchase, and Abandon Cart Email Automation
Search Engine Optimization (SEO)
Content Optimization & Tag Writing
Google My Business & Bing Optimization
404 Error Resolution
Keyword Research
Pay-Per-Click (PPC) and Email Strategy Sessions with SEO
Schema Markup Implementation
Link Building
eCommerce Consulting on User Experience & SEO Best Practices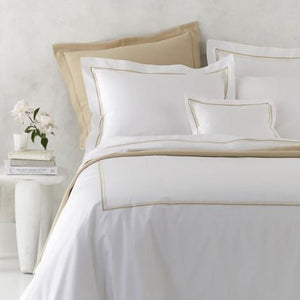 Our Secret Ingredient
Fine Linen and Bath hired CAKE to whip together the perfect Search Engine Optimization (SEO) and Email Marketing recipe. The luxury linen retailer had a strong brand established, but their marketing needed a little sweetening up. Luckily, they knew our team of eCommerce experts could create a strategy to ensure that both SEO and Email Marketing were successful.  
When Fine Linen and Bath came to the eCommerce marketing experts at CAKE, their SEO needed an increase in organic visibility, accessibility, traffic, rankings, eCommerce conversion rate, and of course — revenue. To assist with an underbaked marketing strategy, CAKE began evaluating their website, organic channel metrics, and more. We first addressed the "low hanging fruit" by implementing schema markup and setting up and optimizing local SEO components through Google My Business and Bing. The CAKE team also performed keyword research to identify the best vocabulary for Fine Linen and Bath to rank high on search. We then wrote new SEO tags, which resulted in an immediate increase in revenue. But that's not all! When it came time for content optimization, our digital marketing professionals went through their underperforming blogs and pieces of content and added in keywords, internal links, H2's and H3's, and image alternative text. After listening closely to what our client needed, we truly whisked together a sweet Shopify SEO revamp. 
Our team of eCommerce experts didn't stop there! Fine Linen and Bath's Email Marketing was outdated, off-brand, and had zero automations until CAKE's Shopify email experts made some changes. First things first – we switched them over to Klaviyo, a strong new email platform that could handle the transition and new strategy we were planning to implement. We then created custom email automations due to the different allowances for all of their retail partners, as well as their complementary swatch program. These automations were a product of a very close collaboration between CAKE and Fine Linen and Bath to capture their brand as a whole for their welcome, post-purchase, and abandoned cart automation series. In joining forces, our team learned many retailer specifications and rules to follow to make our Email Marketing efforts as personal to the customer journey as possible.
Since working with us, Fine Linen and Bath's organic revenue has increased dramatically. The cherry on top? Their overall search visibility increased, too, with their website now ranking on the first page of Google's search engine results pages (SERPs). With help from CAKE, Fine Linen and Bath also has a full customer journey covered through email automations. With a few secret ingredients added into the mix, their brand is fully established and appears as clean and well rounded as their luxury linen services.